Courtesy of the San Antonio Food Bank
It's been said that charity begins at home.
While there's a lot to unpack in that phrase, one of the clearest meanings is that we can see the real impact our dollars, volunteerism and advocacy have when they're focused our own community.
So, if you're looking to donate a part of your holiday bonus or fill up next year's karma bucket via some volunteer time, allow us to suggest sharing with these local nonprofits. All serve the San Antonio area and would welcome your contributions, no matter the size.
San Antonio Food Bank
The numbers speak for themselves. The Food Bank works with 500 partner agencies to help feed 58,000 individuals weekly. Beyond putting food on the table, it also provides nutritional education, farmer's markets and even pet programs. Plus, the organization maintains a low overhead, so 98 percent of donations go directly to those it serves.
safoodbank.org
SAMM Ministries
SAMM has been helping San Antonio families find financial self-sufficiency since the early 1980s. Its Homeless Prevention Services offers rental and utility assistance and other support services to individuals facing eviction or who have already lost their homes.
samm.org
San Antonio Humane Society
SAHA's no-kill shelter has served Bexar County and surrounding areas since 1952, working to end pet overpopulation. In addition to rescue and adoption services that help dogs and cats find permanent and loving homes, it provides spay-and-neuter programs and community education.
sahumane.org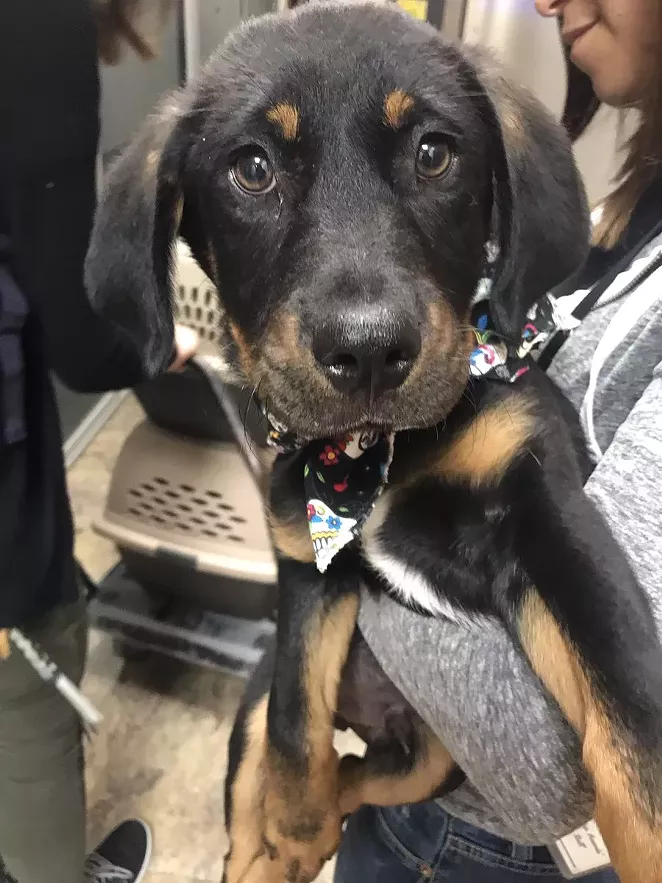 Courtesy of the San Antonio Humane Society
Interfaith Welcome Coalition
Recent news shows just how difficult life is for immigrants fleeing hostile conditions. The group works closely with legal aid group RAICES to provide a helping hand to refugees, asylum seekers and at-risk immigrants, many of whom arrive with nothing but the clothes on their backs.
interfaithwelcomecoalition.org
San Antonio AIDS Foundation
South Texas' oldest and largest HIV/AIDS service organization provides free testing to around 6,000 people a year in and around the Alamo City. Its 818 Grayson Street site also serves 2,000 people with HIV or AIDS annually, helping with prescriptions, doctors' appointments and financial assistance applications.
sanantonioaids.org
Children's Shelter
The name of the Children's Shelter only begins to describe what it does. In addition to housing for children in crisis, the organization helps locate foster care and provides a mental health clinic for traumatized children. Its educational programs also help families through hardships so their kids grow up in a safe and loving environment.
childrensshelter.org
Healthy Futures of Texas
Every year, 35,000 young Texas women get pregnant before they turn 20, often derailing their dreams and educations. Health Futures works to make a dent in that number through science-based approaches that empower teens to make good family planning choices. It's also developed educational programs that reduce unwanted pregnancies.
hf-tx.org
Courtesy of SAMM Ministries
Big Brothers Big Sisters
Most of us can remember the value of having a supportive adult in our lives to help us stay on track and achieve our goals. Big Brothers Big Sisters has spent 100 years pairing kids facing adversity with one-on-one adult mentors who can help give them support and inspiration. By volunteering, you help a child in your community.
bigmentor.org
Embassy of Hope
Sexual abuse, domestic violence and human trafficking aren't comfortable topics to discuss, but they affect more lives in San Antonio than many of us care to admit. This faith-based nonprofit assists children, adults and families grappling with their devastating effects.
embassyofhopecenter.org
Meals on Wheels
Every weekday, Meals on Wheels prepares and delivers meals to 3,800 homebound seniors in Bexar County. Beyond physical sustinance, volunteers provide needed contact that help seniors stay independent and avoid placement in nursing facilities or trips to the hospital. If delivery isn't your thing, Meals on Wheels is always looking for kitchen and office volunteers.
mowsatx.org
Stay on top of San Antonio news and views. Sign up for our Weekly Headlines Newsletter.