11 Absolutely Insane Outfits Only Selena Can Pull Off Because She Is Uh-mazing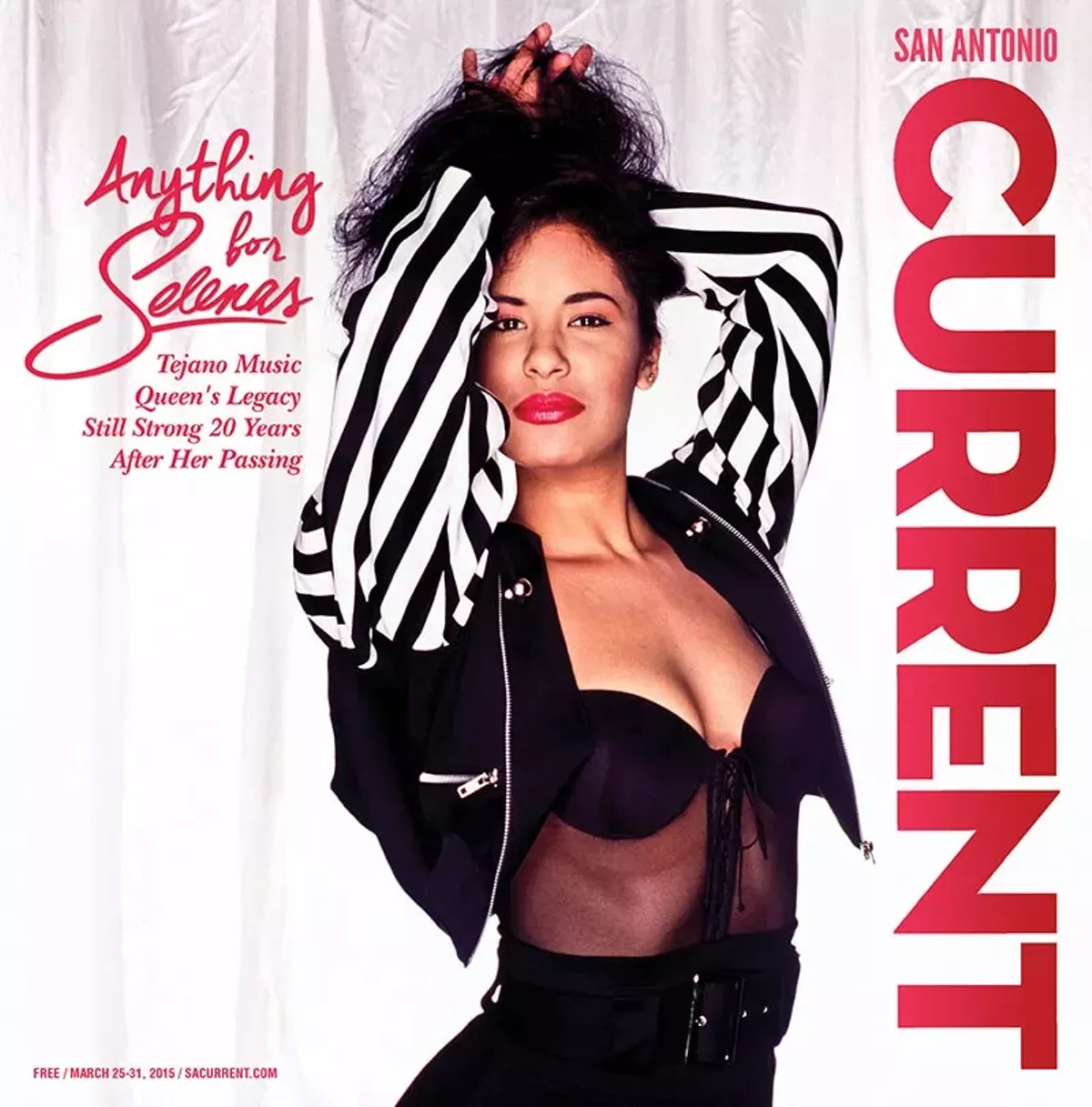 Selena Quintanilla-Perez is a music icon, but her first love was fashion. (Remember those boutiques in SA and Corpus?) When it came to sartorial expression, nothing was prohibido for the Queen of Tejano. She drew fashion inspiration from her pop music contemporaries, including Janet Jackson and Madonna, but she made her style her own, which is why the Selena look is as iconic as the Selena sound. She made that purple jumpsuit herself, you know.
But the 80s and 90s are full of fashion-regrets. Here are 10 terrible outfits Selena wore throughout her career that only she can get away with because she is perfect in every way.
Let's start with the Y Los Dinos days. She totally delivered at the 1987 Tejano Music Awards with that massive ball of teased hair and what I can only guess is high-waisted, sequin chain mail.

Sheena Easton and the rest of Prince's 80's protégés can't hold a candle to whatever the hell Selena has got going on up there. No one should question the zebra-print kneepads or the fringed, red leather because it just works on her. OK?
She absolutely elevates the classic chola look with a skin-tight leotard with huge accent cuffs. She is giving off some intense face here. If they had cast her as some villainous foil on Dynasty, she would've totally owned it.
She loved her animal prints. Everyone remembers the cropped, cow-print jacket. You try and pull this off. You'll fail.
On any other person, I would say that they looked like a gold-plated Mario Brother. But this outfit on Selena? All I see is effortless beauty.
Sure everyone was walking around dressed like an In Living Color Fly Girl during the early 90's, but only Selena was pulling it off.
It's as if she's daring you with her eyes to try and replicate the pure majesty she achieved with just a swatch of sheer, black fabric and some mirrors.
It's like the dark spirit of Carmen Miranda was channeled into someone who is infinitely better.
Do you love her netted swim pancho? Of course you do.
"You feelin' this metallic vest and carefree, early-Beverly Hills 90210 look I've got goin' on?" Yes, Selena, we're feeling it.
The real reason they call her "The Mexican Madonna"? All the sequin bustiers.
There is absolutely nothing questionable about her classic purple jumpsuit. It is iconic and timeless, and the very definition of perfection. It's Selena at her very best and how she should be remembered.