Page 2 of 3
The Looking Glass
1710 McCullough Ave.
Don't you just love it when business owners can plug into their audience. Not only do the folks at The Looking Glass want you to cool down, but they're giving shout outs to neighboring business that are pokestops. Pay them a visit while hunting.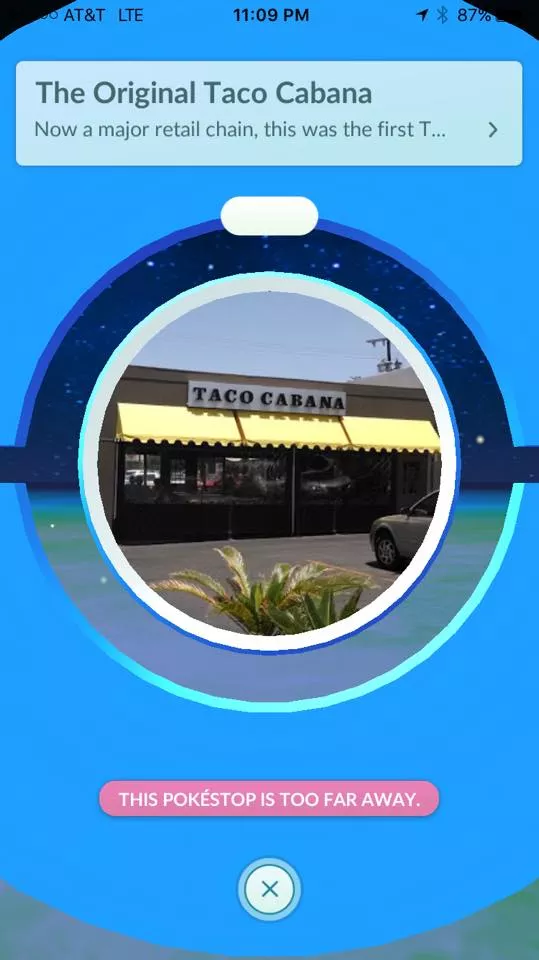 Taco Cabana
3310 San Pedro Ave., (210) 733-9332
Make this one a breakfast stop to fuel your day or an refuge from the heat during happy hour from 4 to 7 p.m. with margarita or domestic beer and personal bean and cheese nacho combos for $3.
Rosella Coffee Co.
203 E. Jones Ave., (210) 277-8574
Technically, Overland Partners Architects is the pokestop in play here. But it's so close to neighbor Rosella, that you can pick up an iced coffee to go or check out their new coffee cocktails and hit up the stop several times over. And you can walk on over to the next pokestop as well at ...
The Luxury
103 E. Jones Ave., (210) 354-2274
Walk on over to Andrew Weissman's reopened Luxury for a sandwich or a beer and make your way down Museum Reach. The River Walk is dotted with markers and thus pokestops to keep your pokeball supply healthy.