You know the feeling when you're on Instagram and your friend posts a pic that immediately makes you crave what they're eating. Well, we're going to do that to you right now. From the deliciousness that is The Fruteria (
1401 S Flores
) to the elegance of Bliss (
926 S Presa) and everything in between, you better get ready for the wave of crave that's headed your way.
If you want to pay me back with a few crave-worthy foods, be sure to tag your culinary snapshots on Instagram when you're eating in SA with the hashtag #safoodpics and you may be on here next week! Chat food and booze with me on Twitter and Instagram @MrCJHarper.
@sagoodeats Gorditas for two! One picadillo and the other is chicken with rice & beans on the side. The gorditas are extra big! #safoodpics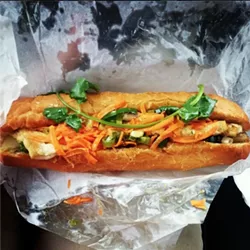 @mangopico #tofu #banhmi #vietnamese #dabomb #safoodpics
@taco_belle_13 Chile en Nogada. My favorite Mexican dish ever, I finally found it in SA ?? #satx#safoodpics#thefruteria#beanerproblems
@joy_bernstein Rice noodles grilled pork and fried shrimp with a sprinkle of vegetables .... #sacurrent #eatlocal #satx #wheresthefood #foodporn #safoodpics #mybelly #whereisshe #phohaianagain
@unkristables #igsanantonio #safoodpics #wheretoeatintexas #dinner #hiddenjem #european #spinsterlife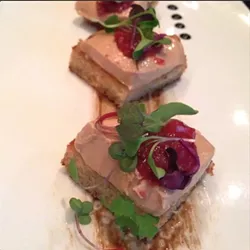 @helloimkiah Torchon of foie gras, toasted brioche, rhubarb, apple ginger raspberry chutney. I'm short, PURE BLISS. #BlissSA #Safoodpics #safoodies #noms #foodies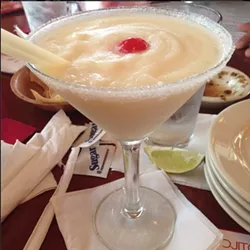 @isabelatina Is it too early to start? #cocorita #safoodpics yum!
@jacobburris Badass schnitzel and bourbon cocktail. #safoodpics
@jesmesshenanigans #yellowfish #safoodpics
@jesselizarraras Friday dinner? El Buc! #latergram #seafood #safoodpics
@anniespetitetreats Well earned brunch after all those cupcakes. Move over chicken and waffles, chicken and beignets with jalapeño jelly from Cured ftw! #safoodpics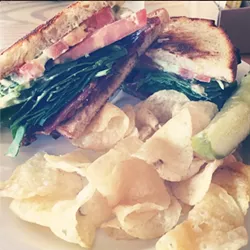 @pseudo_intellectual_ Bakery Lorraine BLT. And my love. So good. #safoodpics #bacon