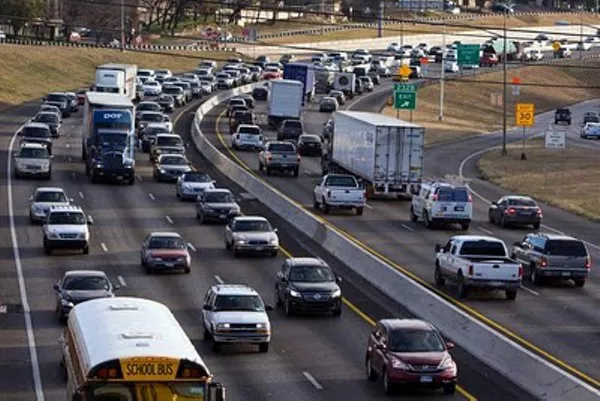 Large Texas metropolitan cities are traffic quagmires.
But when congestion is compared to Houston, Dallas and Austin, San Antonio actually fares better in terms of congested roadway, according to an
interactive map by the Texas Department of Transportation
showing the state's 100 most congested roadways.
The state's most congested roadway is in Austin. The second, third and fourth designations land in Houston, with the Dallas and Fort Worth area claiming the fifth, sixth and seventh most congested roadways. The most congested roadways in San Antonio start ranked at 32.
San Antonio most congested roadways are where you'd expect:
Here's how Austin fared:
Traffic in Houston looks like a nightmare:
Just forget about driving in the Dallas/Fort Worth area: