15 Kid-friendly Spots where Parents Can Grab a Drink
The Pig Pen
106 Pershing Ave., (210) 267-9136
The Pigpen has a large outdoor area, equipped with a slide and playground to keep kids entertained while parents can sip on some brews and chow down on food truck snacks.
Photo via Instagram/the_pigpen_bar
Burleson Yard Beer Garden
430 Austin St., (210) 354-3001
Burleson Yard Beer Garden
comprises a patio the size of an Olympic pool and splits into three areas, offering plenty of room for roaming around. Parents can enjoy local draft, canned and bottled beers, as well as refreshing cocktails.
Two Bros. BBQ Market
The barbecue joint has a solid beer selection, plus a great space for kids to play and of course, delicious food that any family can agree on.
Photo via Instagram/kevinm40
Big'z Burger Joint
Multiple locations
Big'z, known also as the party barn, has a large area for kids to run wild while the older folks can choose from a list of more than 40 beers.
Photo via Instagram/sea_of_starss
Viva Tacoland
103 W. Grayson St., (210) 368-2443
Families can enjoy outdoor games in Viva Tacoland's casual outdoor setting together, while parents choose from a long, long list of beers, cocktails, margaritas, wine and Tacoland's famous "Illegal Lemonade." Oh yeah, they have burgers, tacos and nacho's to munch on, as well.
Photo via Facebook/Viva Tacoland
The Friendly Spot
943 South Alamo St., (210) 224-2337
It's all in the name with this place. With over 50 beers to select from and a casual environment, The Friendly Spot will make the whole family happy.
Photo via heyborrat/The Friendly Spot.
Hills & Dales Ice House
15403 White Fawn Drive, (210) 695-2307
Hills & Dales has undergone a few changes from it's biker-bar days, making it a family-friendly place where kids can be outside and parents can still enjoy some craft beer.
Photo via Facebook/Hills & Dales Ice House
Tycoon Flats
2926 N. St Mary's, (210) 320-0819
The burger joint and beer garden offers drink specials, margaritas, Texas craft and domestic beers, just to name a few options. There's plenty of outdoor seating, with a play area for kids.
Photo via Instagram/dann_el_
B&D Ice House
1004 S Alamo St., (210) 225-9801
B&D Ice House, which stands for BBQ & Draft, serves exactly that. Situated in the Southtown area, this place has several eats and drinks to keep the family happy.
Photo via Instagram/B&D Ice House
The Cove

606 W. Cypress St., (210) 227-2683
The Cove just might be the most popular family-friendly hangout in San Antonio, and we can definitely see why. With a great playground area for the kids, food, live music and an extensive beer selection, there's no way you could have a bad night if you're at this place.
The Luxury
103 E. Jones Ave., (210) 354-2274
Though the beer garden and burger spot has been closed for renovations,
The Luxury
is getting back into the swing of things with a newly remodeled patio that is said to reopen this week.
Photo via Instagram/beyondroadmaps
The Block
14530 Roadrunner Way, (210) 690-3333
Though this spot is most popular amongst college students, The Block is an option for families not looking to leave the the 1604/UTSA area. The chill and casual area is both family and pet friendly, so you can bring the whole clan for a night of hanging out.
Photo via Instagram/theblocksa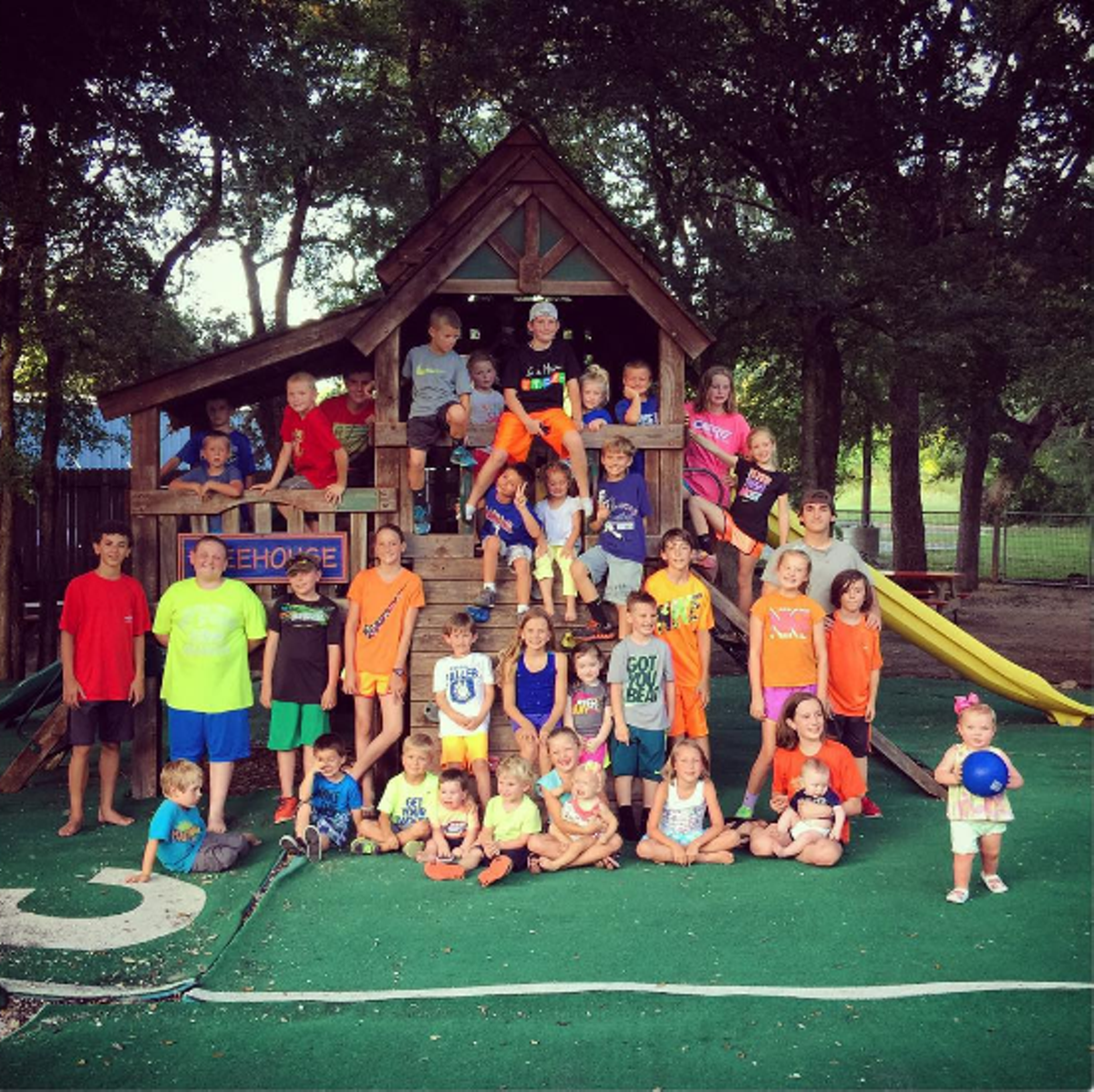 MoMak's Backyard Malts & Burgers
13838 Jones Malstberger, (210) 481-3600
What other place in SA can handle that many kids? MoMak's was clearly designed with kids in mind, plus they offer a variety of domestic beers wine by the bottle or glass for the adults.
Photo via Instagram/amyrowens
Beto's Alt-Mex

8142 Broadway, (210) 930-9393
Tex-Mex cuisine, margaritas and an area for the kids — what more could you ask for?
Photo via Facebook/Beto's Alt-Mex
Willie's Grill & Icehouse
multiple locations
With three locations in San Antonio and one in New Bruanfels, Willie's is an accessible hangout for families with kids. There's a sandbox for the little ones, and beer and wine for the grownups.
Photo via Instagram/annamarijka