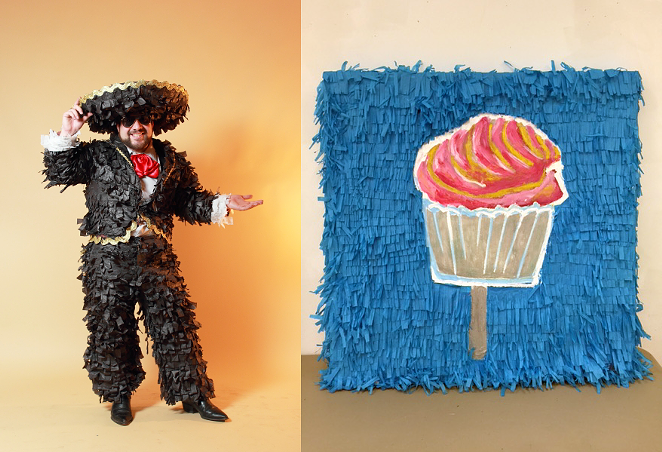 Courtesy
Mr. Pinata SA himself, Avi Avalos, donated original artwork for the Huevos Rancheros Gala art auction.
San Anto Cultural Arts
hosts the
Huevos Rancheros Gala
at the
Avenida Guadalupe Association
(13
27 Guadalupe) this Saturday from 9 a.m. to noon. The gala is an event that brings the community together for delicious huevos rancheros and a chance to honor two local members of the community as King and Queen Huevo.

Their will be a presentation of the King and Queen followed a dance performance. Other activities you will find at this egg-citing event include a live art exhibition, silent art action, a raffle and of course, musical entertainment.

Tickets are $25 and you can purchase them here.