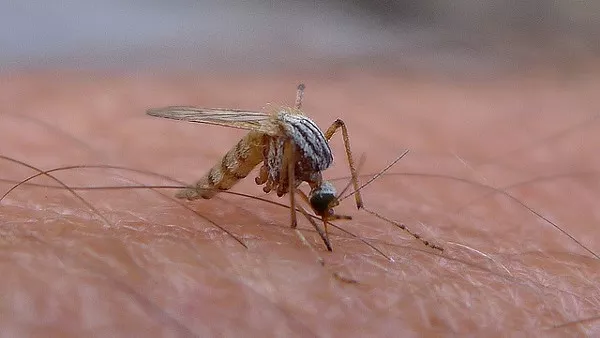 Flickr Creative Commons
Two more cases of Zika virus were confirmed in Bexar County.
The Metropolitan Health District confirmed today that two more Bexar County residents had contracted the Zika virus, a mosquito-borne illness that's spreading rapidly through Central and South America.
The two new cases are part of a batch of six people who travelled to regions afflicted with the virus, returned to Bexar County and were then tested. The first confirmation of a Zika virus carrier in Bexar County came on Monday, February 1. Results from three tests from that group are still pending.
The Zika virus' spread has been declared a public health emergency by the World Health Organization. No mosquitoes in Texas have been found carrying the Zika virus, but the virus has been brought back to the state by several people who visited areas where it is more common.
Zika virus can cause rashes, joint pain and irritation. The greatest risk is to unborn children whose mothers contract Zika virus. It has been linked to birth defects, including microcephaly, which causes a baby's head to be much smaller than others' of the same age.
Here's what Metro Health recommends to those who have traveled to Zika-afflicted areas:
Due to a possible link between infection during pregnancy and microcephaly in the infant, pregnant women are strongly advised to delay travel to Zika-affected areas. If travel is unavoidable they should take extra precautions to prevent mosquito bites. See your healthcare provider if you are pregnant and have traveled to a Zika-affected area within the last 12 weeks.

Additionally, pregnant women and women who are considering becoming pregnant who have a sex partner living in or traveling to Zika-affected areas should:
· abstain from sex (vaginal, anal, or oral)
· or use condoms correctly and consistently for the duration of the pregnancy
Men who traveled to a Zika-affected area also should:
· abstain from sex
· or use condoms correctly and consistently for three months after their return
With no treatment or vaccine available, the only protection against Zika is to avoid travel to Zika-affected areas. If you do travel to a country where Zika is present, the CDC advises strict adherence to mosquito protection measures:
· Use air conditioning or window/door screens

· Use mosquito repellant on skin and clothing, even during the day

· Wear long-sleeved shirts and long pants

· Empty standing water from outdoor containers (even small containers)

See your healthcare provider if you develop a fever, rash, joint pain, or red eyes within two weeks after traveling. Be sure to tell your health care provider where you traveled.