Jobs, the economy, doomsday... We need answers about the future and we need them now. What do the stars and spirits have to say about the coming year? Nothing! Stars are mostly gas, and ghosts are f'n dead. Either way they have more important shit to worry about then our trivial goin's-on. I however have nothing better to do with my time. And after a deep consult with some brownies and bourbon, I have narrowed down my top predictions of what to expect in 2012. (Insert eerie music of your choice here. Personally I like "
Sugar, Sugar
" by the Archies.)
In 2012...
In an effort to stay in the public eye, Donald Trump will secretly release his own sex tape. It will star only himself.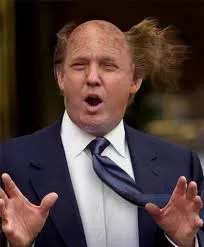 In 2012...
Scientists will discover an offshoot of quantum physics that explains why some rock bands break the pop charts only to disappear from the face of existence. The formula explains that when mediocrity meets accelerated exposure at an exponential rate, shitty bands actually fade into another dimension: a terrible place filled with the sounds of Young the Giant, Phoenix, soon to be joined by Foster the People.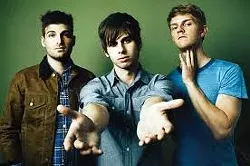 In 2012...
Comedian and creator of The Office, Ricky Gervais will turn away from atheism after a near-death-experience in a car crash, proving the existence of God. Unfortunately, the Lord, who was driving the other vehicle, died upon impact. He leaves behind one son.
In 2012...
Married couples will become the minority as more and more people lose interest in the institution. Ironically, Republicans will legalize gay marriage in a last ditch effort to keep the tradition relevant.
In 2012...
After mounting tensions, the United States will go to war against North Korea. It will be a short war, as China quickly negotiates a treaty that eventually reunites the north and south whole again. Years later it will inspire a remake of 70's hit TV show M*A*S*H – only to be quickly cancelled when detectives turn up executive producer Alan Alda's corpse on top of a 12 year-old Malaysian boy.
In 2012...
The soul of Steve Jobs is discovered in an app that perfectly resembles the world of Tron – unfortunately he is the red guy.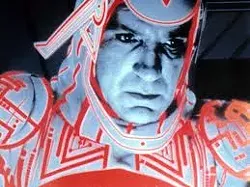 In 2012...
The existence of Sasquatch is confirmed in a small suburb outside of Portland, Oregon. For the past 25 years he has been living in a studio apartment, doing temp work until his alt-psyche band gets signed. The band's MySpace page generates 5 new hits.
In 2012...
Gym memberships nationwide increase after Gold's Gym replaces treadmills with pancake buffets. Hot butter replaces Hot Yoga amongst middle-aged, rich white women.
In 2012...
The Black Eyed Peas will release another terrible album that no one will buy, but for some reason finds its way on every commercial advertisement. At least 3 suicides and one murder/suicide are attributed.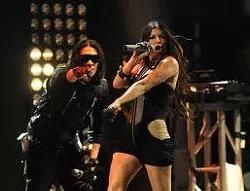 In 2012...
The word "occupy" becomes annoyingly used for every marketing campaign from living room furniture to tampons. Later generations will point to this as the primary example of why Americans gave up trying to care about social and economic causes.
THE END OF TIMES...
In December of 2012 the Mayan Calendar comes to an end. However, a new Mayan Calendar will be discovered featuring single panel comics of The Far Side by Gary Larson.
----
Swiss Army Robot is a satirical column written by Jay Whitecotton and is intended to be taken as seriously as possible. You can find him on Facebook and Twitter.com/whitecotton. Write him at swissarmyrobot@sacurrent.com