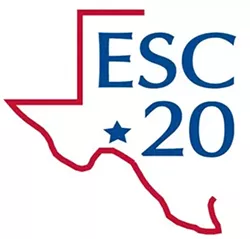 Courtesy
An adult education coordinator for Education Service Center, Region 20, says it's too early to judge changes to the GED test.
While data released by the Texas Education Agency shows a dramatic drop in GED test takers and passage rates in 2014, Education Service Center, Region 20, Coordinator Three Kimberly Vinton says it's too soon to judge GED test changes.
That's because there is "no full year of program data," Vinton said, explaining that the school year, which is how ESC20 would measure a year of data, stretches into 2015.
The
GED test changed in 2014
to reflect Common Core standards.
The
data released by TEA
, though, shows that 23,526 people were tested in 2014 with 9,890 people passing the test compared to 63,006 taking the test in 2013 with 44,330 passing the test.
But even if ESC20 did have a full year of data, it might not paint a clear picture because of multiple changes in adult education on local and state levels.
For instance, in 2013, San Antonio closed seven community learning centers, where GED test prep and test taking would happen, Vinton said, adding that those programs were folded into Learn at SAPL (San Antonio Public Library). There are only two locations now, Vinton said, which are primarily used for GED and ESL (English as a Second Language) studies. ESC20 also offers classes to adult education learners, she said.
And then there's the big statewide change. The Texas Workforce Commission took over GED testing in the Lone Star State in 2014 from TEA. So now, San Antonio's nine adult education programs are consolidated into the Adult Education and Literacy Alamo Consortium.
"We used to be independent, now we are tied financially and performance wise," Vinton said.
But according to Vinton, that's a good thing.
"We have come together and are more efficient and smarter," she said.
As for the GED, Vinton admits it is more rigorous and that there are more expectations.
"Ultimately, this increases the value of a GED," Vinton said.
However, there are criticisms that the new test, which is computer-based, gives the short end of the stick to people who want to earn a GED to better their job opportunities, not to go to college.
Vinton said the new GED, which reflects Common Core standards, teaches critical thinking skills, which are valuable to the person seeking a GED to get into college and the person seeking a GED to better their career prospects.