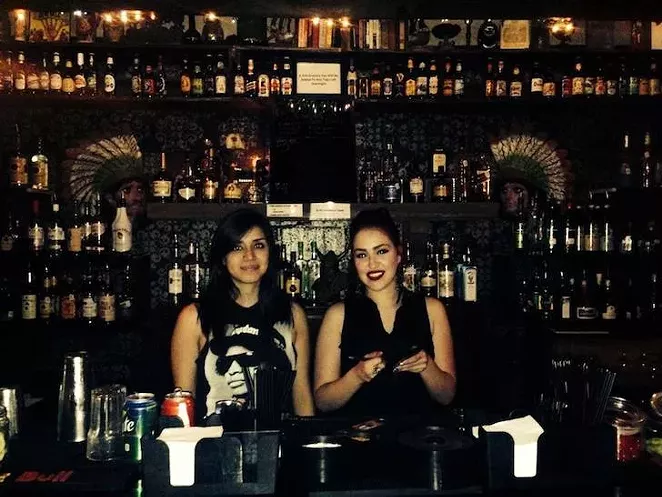 Courtesy photo
Faust Tavern

Tonight's GOP debate promises to piss off thousands of viewers as Donald Trump, Ted Cruz, John Kasich and Marco Rubio face off in Miami. The debate is slated for 7:30 p.m. Central, which means you still have time to stop off and down a few cheap brews to get you warmed up for dealing with the debate.

Faust Tavern
517 E. Woodlawn Ave., (210) 257-0628, fausttavern.com
This cozy, little hellhole serves up stupid-cheap beer and drinks, perfect for liquoring up to watch the GOP debate tonight. Recommended drink: Cucumber Margarita.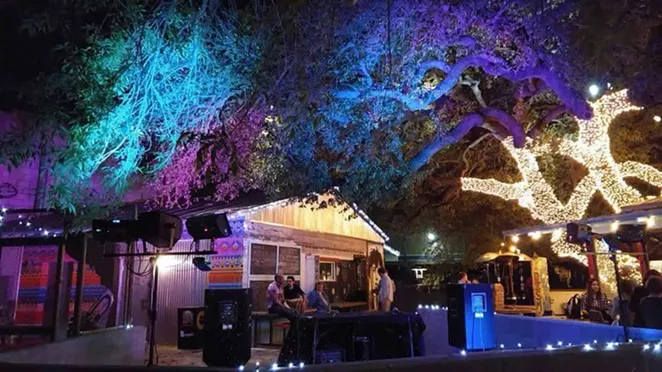 Photo via TacoLand/Facebook
Viva TacoLand
103 W. Grayson St., (210) 368-2443, vivatacoland.com
San Antonians hate Trump. But San Antonians love tacos + beer. If you're watching the debate tonight then you owe it to yourself to stop by Viva TacoLand first and pick up a $4 "Illegal Lemonade" or a bucket of beer for $15. Recommended drink: Pearl Pomade.
Photo via VFW Post 76/Facebook
VFW Post 76
10 10th St., (210) 223-4581, vfwpost76ontheriverwalk.org
The beer selection won't knock any socks off, but it should get you buzzed enough to to sit through at least 20 minutes of Trump's banter, though we're not making any promises. Buckets range for $2 to $3 per beer during the Post's happy hour. Recommended drink: Bud Light, because 'Merica.
Bottom Bracket Social Club
1609 N. Colorado St., facebook.com/BottomBracketSocialClub
It's a fact that Bottom Bracket Social Club keeps it real, which means it'll be everything the GOP debate isn't. Stocking 25 beers in bottle or can, Bottom Bracket will be the next best thing to Ted Cruz eating a booger on live TV. Recommended drink: Lagunitas, A Little Sumpin' Sumpin' to get you through the night.