Since 1995 the Vans Warped Tour has has been traveling around the country uniting scene kids, punk rockers and all those looking to let out all their angst in a circle pit with an afternoon of punk, ska, metal and hip-hop. Over the years, the tour has hosted artists like Eminem back in 1999 and Katy Perry in 2008, before catapulting them into global stardom.
But the community and camaraderie of the tour is what I think was so attractive; getting to kick it with your favorite bands at their merch booths and enduring the heat with the folks that shared a passion for the same type of music you connect with. Whether it was hip-hop, metalcore, hardcore, ska, indie rock, or whatever – it's what set Vans Warped Tour apart from your regular concert.
Because it's the last tour, we thought we'd highlight five acts that you absolutely should check out. Unfortunately set times don't get posted 'til the day of, so you'll have to wait until Saturday to know when these folks are playing.
Faceboook, Dead Girls Academy
Dead Girls Academy
Formed out of the band Vampires Everywhere!, Dead Girls Academy play a mix of pop-punk, post hardcore and a pinch of goth rock, which, in a way, sounds like the natural progression of where "scene"-esque music should be going.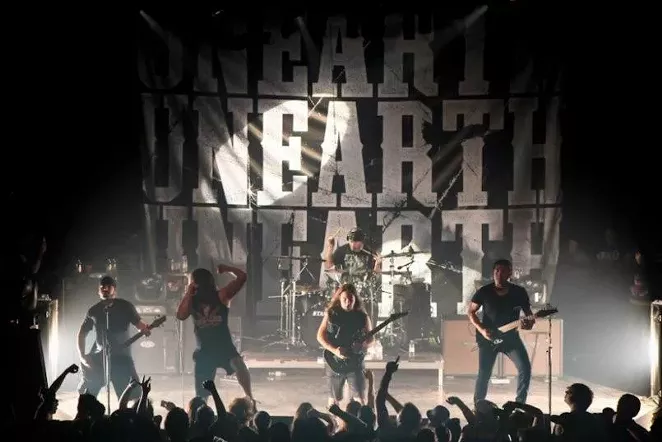 Unearth
If Unearth plays "Endless" my 31-year-old ass might have to get in the pit and hardcore dance 'cause, well, it's the last Vans Warped Tour, and when in Rome. Also, the song might arguably be the best breakdown in metalcore history.
Facebook, Bowling for Soup
Bowling For Soup

Woo-hoo-hoo! Denton by way of Wichita Falls alt-punk act Bowling For Soup managed to take all the elements of ska, punk, hardcore and alt rock and make pop songs that would last through the decades.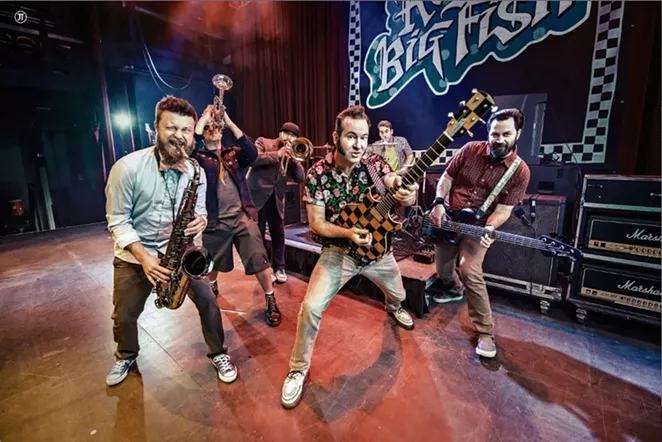 Reel Big Fish

I mean, between Less Than Jake, No Doubt, and The Mighty Mighty Bosstones, Reel Big Fish were arguably one of the biggest ska bands to emerge in the '90s, so it makes sense that they're on the very last tour. Sigh.
The Used

What can be said about The Used that hasn't been said before? They took scene hardcore/screamo/emo into the mainstream with their now-iconic pop-punk anthems and a whole generation of side-swiped hair children will continue to hail them as Gods.
Tickets start at $39 and can be purchased at ticketmaster.com or on the day of the festival at the box office. Doors open at 11 a.m. For more info, check out vanswarpedtour.com/san-antonio.

Get our top picks for the best events in San Antonio every Thursday morning. Sign up for our Events Newsletter.