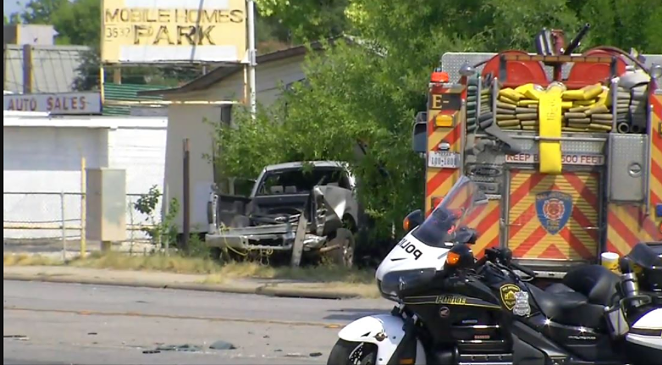 A dozen people, including seven children, have been taken to the hospital after a man driving a pickup truck crashed into 10 different vehicles on SW Military Dr.
According to Express-News
, witnesses told San Antonio Police Department officers it looked like the man was "purposely" hitting other cars. The truck eventually came to a stop after ramming into the side of a house.
SAPD reports two children and two adults are in critical condition. One of those adults is the truck driver.
Police have closed of intersections near the 4000 block of SW Military Dr. to further investigate the crash.