On the heels of ACL wrapping up, Mala Luna Music Festival is about to return for the third annual weekend celebration of music and culture, including two new headliners to complete the music lineup.
On top of already having major headlining rap sensation Cardi B, organizers booked 2 Chainz and Young Thug for the festival, which also includes Nicky Jam, Tyler, The Creator, Lil Pump, Dillon Francis and more.
This year's event will take place on Saturday, October 27 and Sunday, October 28 of Halloween weekend at the Nelson Wolff Stadium parking lot.
We've selected 5 acts and artists that you absolutely need to check out if you find yourself at the fest this year.
Cardi B
Saturday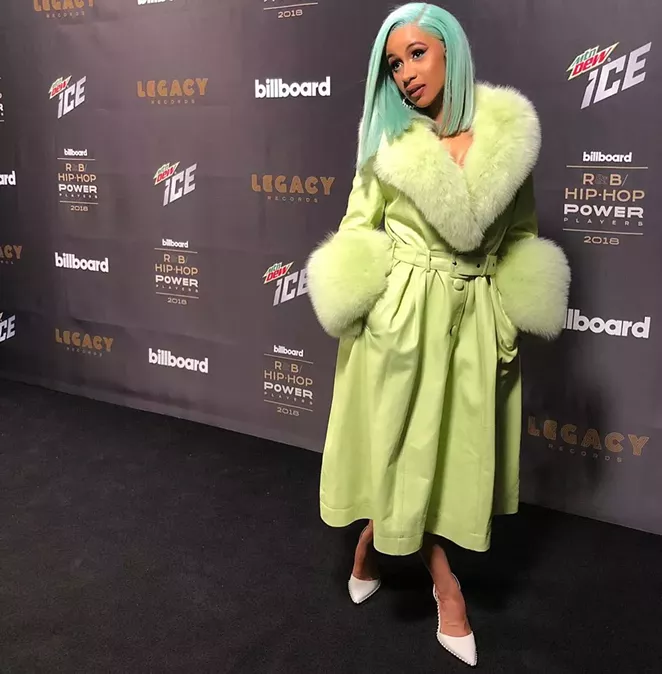 What can be said about Cardi B that we already don't know and almost always adore (even when she throws a shoe at Nicki Minaj). Even through the drama, we seem to be collectively living for the "Bodak Yellow" singer who continues to top charts with every release of new music. The fact that she's playing Mala Luna is a pretty big deal, and you'd be silly not to catch her live set.
Tyler, The Creator
Saturday

Instagram / Tyler, The Creator
Since the release of "Yonkers" back in 2011, which won this rapper Best New Artist at the 2011 MTV Video Music Awards, hip-hop heads have paid attention to the funky weirdo that is Tyler, The Creator. Soaked in '90s culture, the rapper continues to evolve with the times.
Dillon Francis
Sunday
Facebook / Dillon Francis
You know that banging Cardi B remix of "I Like It" that features Bad Bunny and J. Balvin? Yea, that's Dillon Francis. The LA DJ has been on the rise since the early 2010s with the help of sort of being discovered by fellow electronic producer and DJ Diplo, who has colloborated with Francis.
Young Thug
Sunday
We all pretty much knew who Young Thug was, but it definitely was when he donned Alessandro Trincone's periwinkle dress for his cover
No, My Name is Jeffrey
, we all sort of started paying a little more attention. The now-eccentic fashion icon and rapper falls into the category of mumble rap. What separates this dude from other folks in his genre though is his range and ability to showcase a variety of textures and timbres, which keeps listeners tuned into the not-words that he says sometimes.
GTA
Sunday
Hard-hitting EDM with drops that'll hit you heavier than the molly you just dropped, GTA is a DJ duo that knows how to throw a party. The pair are featured at the festival this year and, if you need a sample of what they deliver, definitely check out their collab with Diplo "Boy oh Boy." It's minimal EDM at its finest.
Get our top picks for the best events in San Antonio every Thursday morning. Sign up for our Events Newsletter.