Sunday mornings are the new Friday nights because of one thing — brunch. Now the places to see and be seen are at the city's best spots for waffles and what nots, so you got to make sure your outfit is on point. And what better place to show off your best look than at SA's ultimate brunch? Get ready for Saturday's
United We Brunch
with five outfit ideas that are inspired by this summer's biggest trends.
1. Keep It Loose
When I plan an outfit I usually start by asking myself one question: how much do I want to stuff my face today? With amazing brunch food from the city's top restaurants surrounding you, the answer will probably be a strong yes. Keep it elegant but loose in a flowy maxi dress, like this one ($58) from
Moda Mia Boutique
(1003 NW Military Hwy., Suite 2113, 210-348-8339). Pair it with some flat sandals and long necklace and you'll be looking good, but you'll also be very prepared for that impending food baby.

2. Keep It Tight
While how much food you want to eat is great outfit motivation, sometimes that is outweighed by how effing hot you want to look. If sexiness is key for you (who knows what hotties might be at the event?), keep it tight in this adorable printed cut out dress ($65) from
Voge Boutique
(1846 N. Loop 1604 W., Suite 105, 210-254-9297) Paired with neutral wedges and some statement earrings, this outfit will be sure to turn heads. Pro tip: if you want to keep it tight but indulge in all the amazing food put some Spanx under that dress. While your comfort level might be way down you'll still look hot AF.
3. Keep it Cropped
2016 is most definitely the year of the crop top. Together with high-waisted bottoms, the crop top just gives a sliver of sexiness while keeping the look as a whole very practical. Try this off the shoulder (also a huge trend for summer) crop top ($39.99) from
Voge Boutique
with some high-waisted white skinny jeans and a basic heel and you'll be looking fresh.
4. Keep it Playful
Brunch should be fun, so if you want your outfit to match the mood think about trying a romper. Right behind crop tops in trendiness, rompers are all the rage right now, and
Voge Boutique
is SA's romper mecca. Pair this fun floral romper ($56) with either platform wedges or cute gladiator sandals to dress it up or down. But word to the wise, be careful how many mimosas you're downing because when it comes to using the ladies room in a romper, you're going to have to go full George Costanza in there and take it all off.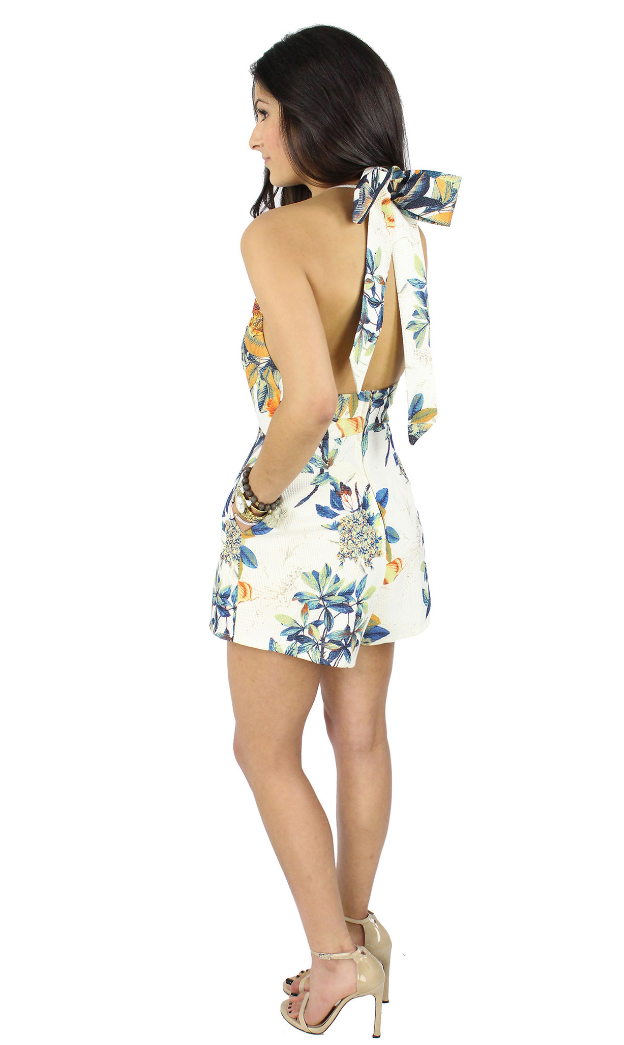 5. Keep it Effortless
No matter how much work actually goes into your look, sometimes you just want it to look completely casual and effortless. Try this super cute blouse ($45) from
Moda Mia Boutique
with your favorite skinny jeans and flats for a effortlessly chic look. The bold color and unique shoulder detailing elevates the look while keeping the effort level at a minimum. Topped off with some blingy jewelry, this look will be ideal to get your brunch on in.