Monday, February 22
Diana Ross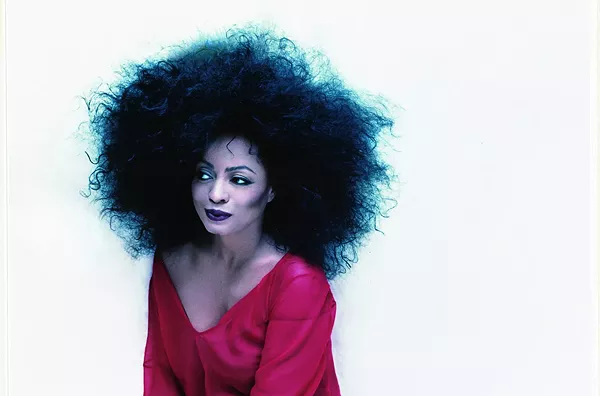 With a voice cultivated in a gospel choir, Detroit native Diana Ross joined the Motown family as a teen with her iconic girl group The Supremes. After nearly a decade with the trio, Ross went solo in 1969 and found chart-topping success, dabbling in disco, soul and R&B while collaborating with the likes of Ashford & Simpson, Michael Jackson and Lionel Ritchie. Although her latest efforts have been better received overseas, Ross remains a hot ticket stateside, evidenced by her upcoming Vegas run at The Venetian Theatre and her career-spanning
In the Name of Love
Tour, which lands at the Majestic on Monday.
$51-$126, 8pm Monday, The Majestic Theatre, 224 E. Houston, 226-3333, majesticempire.com.

Monday, February 23
Logic
After releasing mixtapes online and funding his own tours for several years, Logic was signed with Def Jam in 2011. Since then, the Maryland rapper has maintained a reputation for being positive and personable with his fans. He recently released his debut album
Under Pressure
on October 21. After debuting number 4 on the Billboard Top 200, the album has been regarded as one of the best rap albums of 2014.
$20-$25, 8:30pm Monday, Alamo City Music Hall, 1305 E. Houston, alamocitymusichall.com
.
Tuesday, February 24
PechaKucha San Antonio Vol. 17


Launched by two Tokyo-based architects in 2003 and now a global phenomenon playing out in 700 cities, PechaKucha (Japanese for "chit chat") follows a simple premise: creative professionals show 20 slides for 20 seconds each during presentations lasting six minutes and 40 seconds. The San Antonio chapter brings together eclectic crowds for programs one might liken to TedX on speed. Emceed by Emmy-winning news anchor Randy Beamer, Volume 17 rounds up a wild mix that runs the gamut from a competitive Scrabble player to a home inspector. Happy hour begins at 6:30pm, presentations at 7:30pm.
$5, 6-10pm Tuesday, McNay Art Museum, 6000 N. New Braunfels Ave., 824-5368, mcnayart.org.
Tuesday, February 24
Cannibal Holocaust


Considered one of the most notorious films ever released and banned in over 50 countries for many years, Ruggero Deodato's most brutal film (and surely one of the first 'found footage' films) still retains the power to shock to this day, focusing on film reels found in the jungle, the movie charts a team of documentary filmmakers as they go deep into the jungle to find and film the indigenous tribes of the area. This is the first installment of the Alamo's new Mondo x Chiller series.
$10, 7pm Tuesday, Alamo Drafthouse Westlakes, 1255 S.W. Loop 410, 677-8500, drafthouse.com.
Wednesday, February 24
Squeezebox


In the world of South Texas music, Manuel Casillas is a legend. Though he disappeared from the music scene for nearly two decades, the humble 65-year-old has reemerged with a new passion for music and life.
Squeezebox
premieres on Wednesday as part of the
2015 CineFestival line-up
. Director Sam Lerma will be in attendance.
$10 day pass, $50 all event pass, 7pm Wednesday, Guadalupe Theater, 1301 Guadalupe, 271-3151, guadalupeculturalarts.org.