Page 2 of 5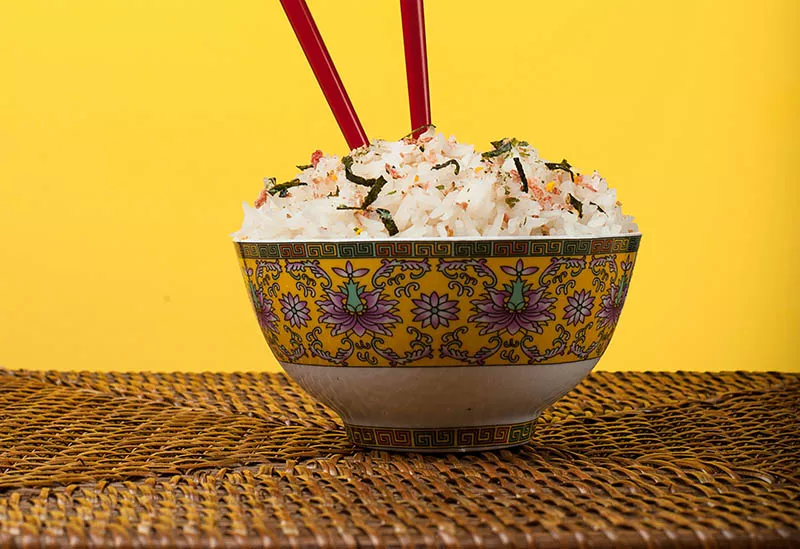 2. Furikake
The Asian flavors continue on this tasty tour—this time we're talking about the dry seasoning making its way onto menus around town. Available in several iterations, including tuna, salmon, shrimp and other fishy remakes, furikake combines toasted sesame seeds and itty-bitty nori (dried seaweed) flakes, along with a hint of sugar and the controversial (but chef favorite) monosodium glutamate (we're talking MSG, kids).
Traditionally employed as a seasoning for steamed rice, the uses for flaky furikake abound. Scramble up some eggs and top them with your furikake seasoning of choice; toss it on veggies or heck, even a steak. The possibilities are as endless as the sesame seeds that you'll inevitably find in your teeth later that day.
Locally, you can pick up a shaker or seven for around $2 at most Asian markets. Or order the egg salad tartine at Bakery Lorraine, which turns boring egg salad on its head by adding pickled carrots and furikake. Enjoy it at The Monterey, as chef John Philpot and co. whip it into butter to serve with radishes and bagel chips for a fun starter.
Find these flavors at Bakery Lorraine, 306 Pearl Pkwy, Ste 110, (210) 862-5582; The Monterey, 1127 S St. Mary's, (210) 745-2581; Seoul Oriental Food Market, 1027 Rittiman, (210) 822-1529; Minnano Japanese Grocery, 7460 Callaghan, Ste 310, (210) 340-7900.