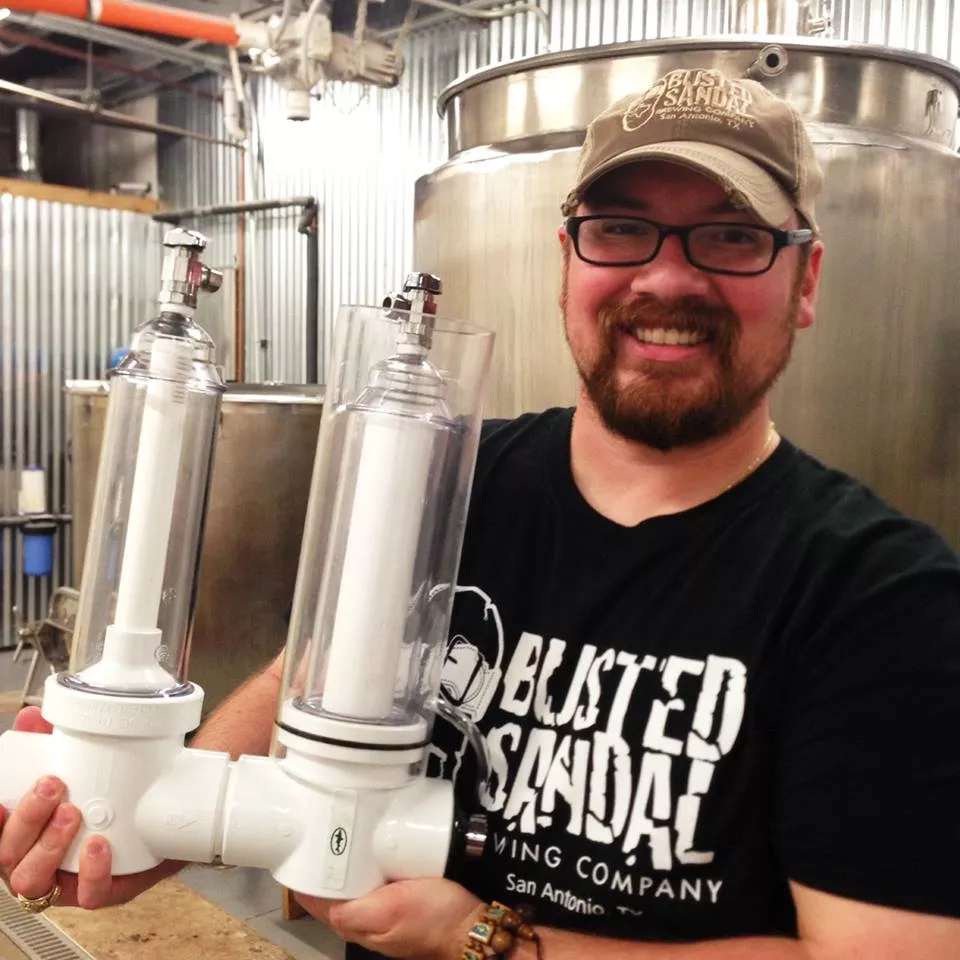 Busted Sandal's chef John Tamez is adding more chocolate to El Robusto.
 Saturday, July 12: Busted Sandal takes over the the taps at Missions Untapped with 210 Ale and a special Randallized version of El Robusto Porter with Abuelita Mexican Chocolate and Ancho chilies. Prices vary, 5pm, 8123 Broadway, Ste B, (210) 320-0486, facebook.com/BustedSandalBrewing.
Saturday, July 12: Beef up your hosting chops with this Food Enthusiast class on "Summer Small Plates" at the Culinary Institute of America—San Antonio. Learn how to create bold bites with fresh ingredients and just the slightest culinary know-how. $39.95, 10am-noon, 312 Pearl Pkwy, Building 3, (210) 554-6400, ciachef.edu/texas.
Saturday, July 12: Tuk Tuk Tap Room is adding a local flair to its Southeast Asian flavors with a "Get Local" Full Moon dinner prepared by chef David Gilbert. Enjoy market fresh fare via the Pearl Farmers Market paired with brews by Busted Sandal Brewing. $55, 8:30pm, 1702 Broadway, (210) 222-8277, email Christina@tuktuktaproom for reservations.
Monday, July 14: Sh... The staff at Sur La Table is dishing on "Secrets of Great Grilled Seafood" during this hands-on class, so you can stop fearing the critters from the sea. The menu includes grilled harissa-marinated shrimp with mango-cilantro salsa, cedar-plank miso-glazed salmon with wasabi aioli, grilled cod with caper-mustard sauce and grilled scallops with a lime vinaigrette. $79, 6:30-8:30pm, 19500 La Cantera Pkwy, Ste 19120, (830) 243-0852, surlatable.com.
Tuesday, July 15: If you're going to make your own ramen, you might as well learn from the very best. Featured chef Hiroko Shimbo, a New York-based chef, cookbook author and consultant will lead this demonstration at Central Market on ramen and gyoza (pot stickers). Learn how to make flavorful stock using pork bones, chicken and veggies, along with homemade noodles, the perfect runny egg and tender chasu pork. $58.50, 6:30-9pm, 4821 Broadway, (210) 368-8617, centralmarket.com.