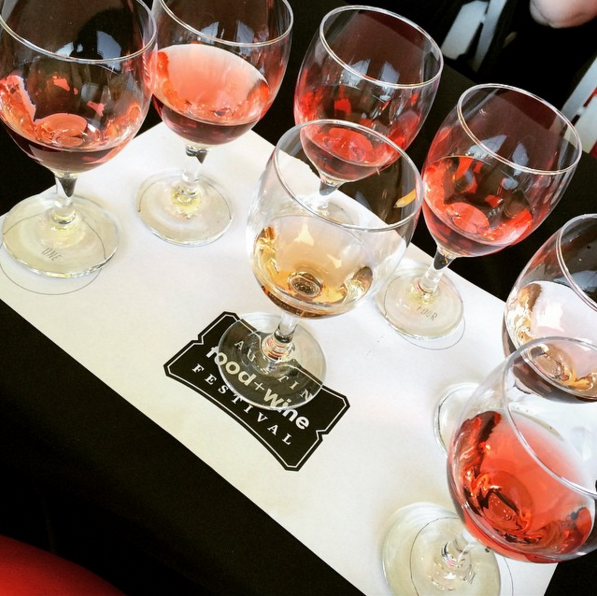 JessElizarraras/Instagram
Yep. There's plenty of wine.
There are food events and parties, and then there's the
Austin Food + Wine Festival
. Held in late April, the festival is hosted by FOOD & WINE and C3 and spans April 22 through 24 with additional parties and festivities throughout the 512 with top celebrity chefs from across the country.
This year, six San Antonio chefs will make the trek to ATX to showcase our fair city. Steve McHugh (Cured), Diego Galicia and Rico Torres (Mixtli, Mezcalería Mixtli) and Jason Dady (Tre Trattoria, Tre Enoteca, Shuck Shack, Two Bros. BBQ & Market) all return to the fold, and will be joined by Jeff Balfour (Southerleigh Fine Food & Brewery), John Brand (Supper at Emma) and Luis Colon (Folc).
Tickets are on sale now for Taste of Texas (April 22), the Chef Showcase (April 23-24) and Rock Your Taco (Saturday night's event), where Dady will compete for best taco in town (hopefully, they award an actual taco this year).
Ticket prices vary and can be purchased at
austinfoodandwinefestival.com.