Jason Aldean, Florida Georgia Line (Friday, October 24)


Quick! Go to the store for canned food, gas and water because Jason Aldean and Florida Georgia Line have their pop-country fingers on the big red launch button for cultural apocalypse. While booze and fucking have been at the core of country since day one, these Florida and Georgia natives have appropriated the cadence, language and dance moves of radio rap, doing awful whiteboy had gestures on top of 18-wheelers in the video for "This is How We Roll." Inside the semi-trailer they've got a party going on with enough booze and flaccid country licks to last well past Armageddon. In fact, that 18-wheeler should come in handy on the roads of whatever Mad Max Scenario the boys have instigated drinking Bud Light Lime and muddin' into the afterworld.
$40-$75, 7:30pm, AT&T Center, 1 AT&T Center, (210) 444-5000
Pink Leche (Friday, October 24)

Pink Leche's self-described queer basis is an ecstatic one-man exercise in art pop beatmaking and LGBT pride. For confirmation, visit the excellent repurposing of Nina Simone in "Young, Gifted and Gay."
$3, 10pm, Hi-Tones, 621 E Dewey, (210) 785-8777

Ten Foot Beast, the Grasshopper Lies Heavy (Friday, October 24)

Austin's Ten Foot Beast doesn't have time to mess around with song names. On their new self-titled release, the tracks are labelled I-V, leaving all interpretation of this low and heavy metal to the listener. On the recent All Sadness Grinning into flow, SA's The Grasshopper Lies Heavy gets into some loud-ass, smartass metal.
$5, 10pm, Ten Eleven, 1011 Avenue B, (210) 320-9080

Big Bad Voodoo Daddy (Friday, October 24, Saturday, 25)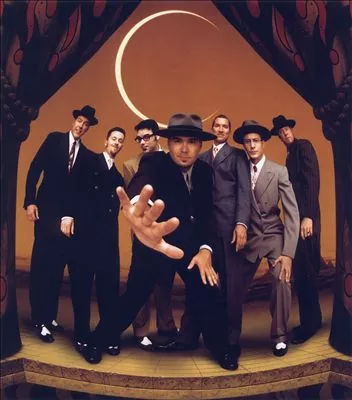 Given the Tobin's other inaugural bookings, the Symphony's Pops series leans towards the conservative. But the opener is a different matter matter altogether, with the Symphony inviting swing revivalist Big Bad Voodoo Daddy for a program that aims "to have to have you swinging in the aisles." Getting a Symphony to "swing" seems a dubious proposition. But BBVD has been pulling this off with symphonies since 2005, blending a goateed brand of retro swing into the symphony repertoire on the strength of a program mixing big band jazz, jump blues and crooner ballads.
$25-$85, 8pm Fri-Sat, Tobin Center for the Performing Arts, 100 Auditorium Circle, (210) 223-8624

Cavalcade of Stars: Eddie Levert, Gerald Alston, Dennis Edwards (Saturday, October 25)

As the premiere singer for the O' Jays, Eddie Levert is responsible for the Philadelphia international hits "Love Train" and "Back Stabbers." As the leader of the Manhattans, Gerald Alston led the crew through hits like "Kiss and Say Goodbye" and "Shining Star." When David Ruffin left the Temptations in 1968, Dennis Edwards led the group through its psychedelic, funk and disco phases.
$35, 8pm, Lila Cockrell Theatre, 200 E Market, (210) 207-8500

Sexto Sol (Saturday, October 25)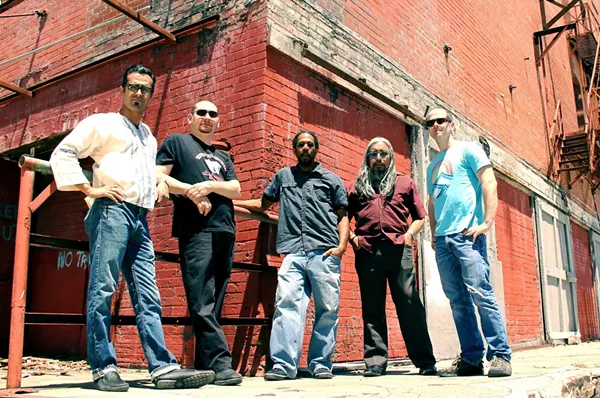 In their last performance of the year, Sexto Sol picked up Los Barrio Horns to complement their psyched-out Chicano funk. As the horn section blast, prepare for an all in the pocket rhythm section of bassist Greg Goodman, drummer juan Ramos and percussionist James Moody. With Rae D. Cabello spinning cuts of '50s R&B and '60s soul.
$5-$10, 9:30pm, Luna, 6740 San Pedro Ave, (210) 804-2433