7 New Pizzas To Try At Trilogy Pizza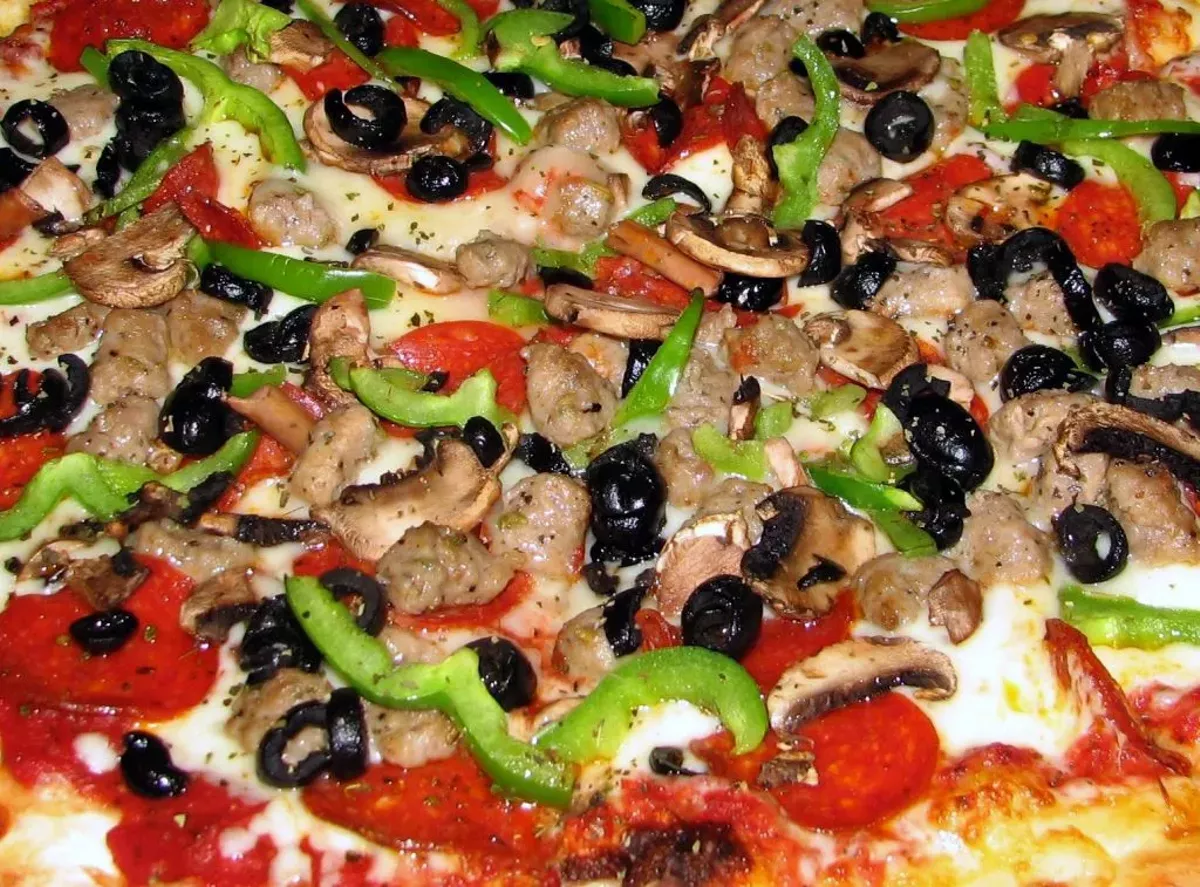 Capone
Marinara, mozzarella, Italian sausage, pepperoni, black olives, mushrooms and green bell peppers
Quatro Carni
For the meat lover! Pepperoni, beef, bacon and meatballs
Chicago Deep Dish [25 Minute Cook Time]
Since the 1940's the identifying feature of Chicago style pizza is the deep dish with massive amounts of ingredients. Olive oil is used in the pans to add a slight, fried crispness to the crust. Mozzarella cheese is placed directly on top of the dough. The toppings are placed on the cheese and then a flavorful marinara sauce is poured on top to create a two-inch deep "pie"! Our own signature blend of spice and cheese is added as the final touch.
Farmers Market
Garlic-infused olive oil, mozzarella, feta, chicken, spinach, tomatoes, zucchini and artichokes
Italian Deli
Zesty Italian dressing with mozzarella, salami, ham, pepperoni, black olives, pepperoncini peppers, bell peppers and onions. It's like a great sandwich on a pizza crust.
Old World
Classic Pepperoni, Marinara, olive oil, garlic, fresh mozzarella and pepperoni
Pesto Chicken
Marinara,mozzarella, pesto, chicken, garlic, tomatoes, and red onions