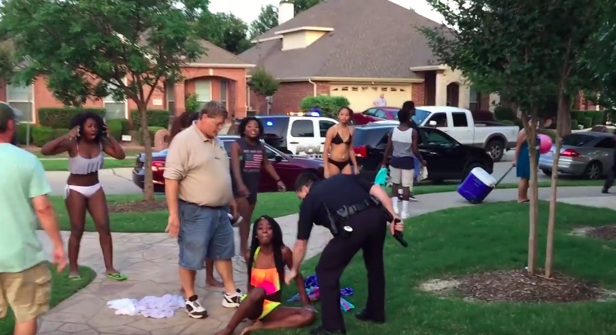 Youtube screengrab
Cpl. David Eric Casebolt restrains Dajerria Becton with one hand, holding his gun in the other.
Video of McKinney police officer David Eric Casebolt wrestling 15-year-old Dajerria Becton to the ground and drawing his gun at a pool party sparked a firestorm of over social media and in the northeast Dallas suburb itself.
Casebolt and other officers responded to reports of fighting and rowdiness by teens at a pool party on Friday. Although both whites and blacks attended the party, it appears that the police's actions were restricted to the black teens.
Casebolt has been placed on administrative leave by the McKinney Police Department.
Here's the original video from the pool party:
To protest Casebolt's actions, activists and McKinney residents organized a march and protest, walking from an elementary school to Craig Ranch North Community Pool, where the party took place.
Here are photos and videos from last night's protest: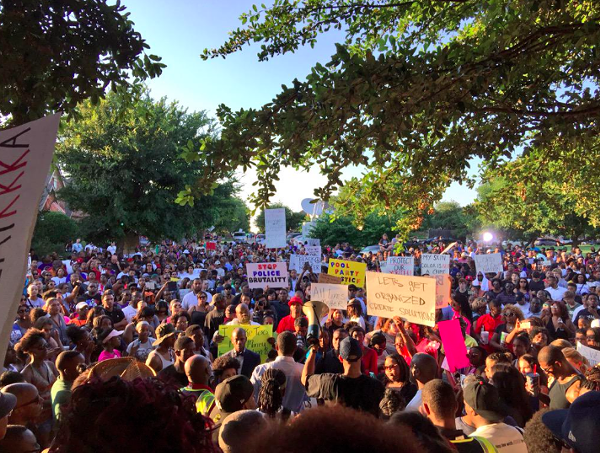 Via Twitter user @deray
Hundreds demonstrated outside an elementary school in McKinney to protest.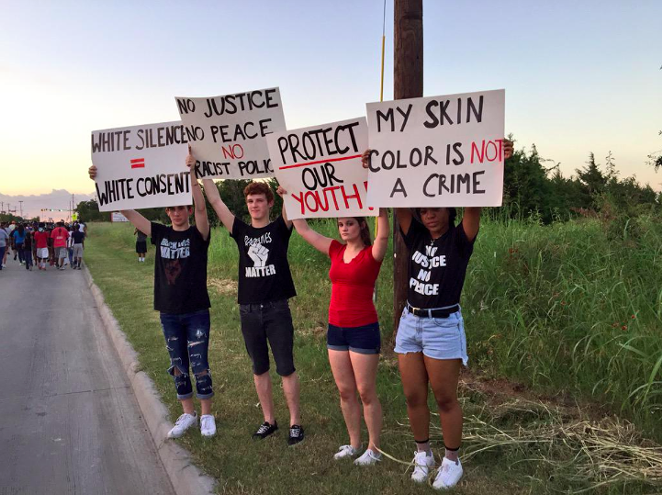 Via Twitter user @deray
Young demonstrators hold signs at last night's protest in McKinney.