Throw away that bag of Idaho Spuds and put in a little more effort this year. The possibilities are endless:
1. Heavy on the herbs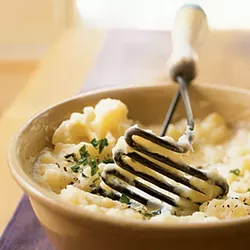 Via Cooking Light
Creamy Herbed Mashed Potatoes via Cooking Light
2. For a rustic touch
Via Let's Dish
Crispy Garlic Rosemary Smashed Potatoes via Let's Dish
3. Ditch the potatoes
Via Coffee and Quinoa
Mashed Butternut Squash via Coffee and Quinoa
4. Why mash when you can layer?
Via Bon Appetit
Roasted Domino potatoes via Bon Appetit
5. Truffles make everything better
Via Chow
Truffled Fingerling Mashed potatoes via Chow.com
6. No, wait, pesto makes everything better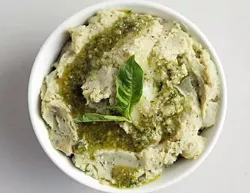 Via Yum Sugar
Pesto Mashed potatoes via Yum Sugar
7. Saffron adds flair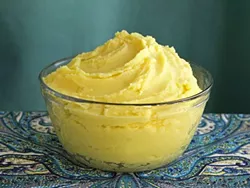 Via The Shiksa in the Kitchen
Saffron Mashed Potatoes via The Shiksa in the Kitchen
8.  Bring on the butter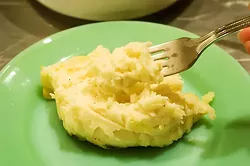 Via The Pioneer Woman
Delicious Creamy Mashed Potatoes via The Pioneer Woman