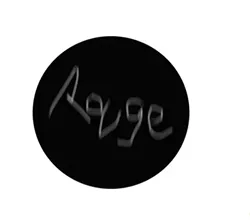 Art Opening: "Rouge"
7-10 p.m., Thursday, March 6
Local artist Kristy Perez presents a new installation inspired by a recent trip to show her work in Paris.
Location:
 Hello Studio, 1420 S. Alamo #106 Bldg B
Joe Posada, Spring Jazz at the Falls
7:30 p.m., Thursday, March 6
In the past four years, the Spring Jazz at the Falls concerts at The Shops at La Cantera have earned a reputation for artistic creativity. The outdoor event showcases and fosters an appreciation for all forms of jazz through free, quality live musical performances. Joe Posada is one of Tejano music's most celebrated saxophonists and recognized as a timeless vocalist and a well-versed lyricist. Bring your lawn chair.
Location:
 The Falls at La Cantera, 15900 La Cantera Pkwy
Paula Owen: "Vague Chatter"
12 – 6 p.m., Friday – Saturday, March 7 – 8
Although possibly best known locally as president of the Southwest School of Art, Paula Owen is also an accomplished artist and writer who's represented in public and private art collections as well as publications such as Maria Elena Buszek's book
Extra/Ordinary: Craft and Contemporary Art
. Aptly described by Current contributor Gary Sweeney as "symbolic and mysterious," Owen's paintings organize incongruent fragments (bits, bytes, symbols) into harmonious arrangements nodding to patterns that emerge in nature—including schools of fish, flocks of birds, whirling snow and ripples on ponds. With titles like
Alluvium Squall
and
Scattered Galaxy
, the oddly hypnotic works comprising Owen's new exhibition "Vague Chatter" bring to mind everything from math equations and deep space to cave drawings and organisms one might only spy with a microscope.
Location:
 REM Gallery, 219 E Park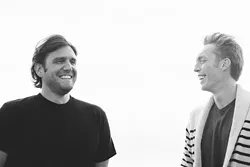 Reading: The Minimalists
6:30-8 p.m., Friday, March 7
Joshua Millburn and Ryan Nicodemus are better known as the Minimalists. They used to live a life full of opulence, they had big houses, fast cars, six-figure incomes and more clothes, gadgets, and possessions than they had time to play with. And much to their own surprise and horror, they were deeply, seriously, seemingly irrevocably unhappy. In 2010, they decided to take back control of their lives using the principles of minimalism and founded
TheMinimalists.com
, where they write about their journey and living life with less money, less stuff, and more meaning.
Location:
The Twig Book Shop, 306 Pearl Parkway
Art Reception: Small Scale Works for a Larger Cause
6 p.m., Friday, March 7
In addition to its 20th anniversary, Southtown's own SAY Sí has a lot to celebrate. Launched in 1994 under the King William Neighborhood Association's umbrella, the nonprofit has evolved from a modest operation serving 12 students to a full-time "creative youth development organization" with an enrollment of 200, community outreach benefiting upwards of 3,000 and a new game design program in the works. Not surprisingly, SAY Sí's signature fundraiser Small Scale Works for a Larger Cause has followed this growth curve, expanding from an auction with 26 participants to a full-blown affair gathering works by 200-plus local, regional and national artists. There's a First Friday free reception. Promising "a spectrum of one-of-a-kind art pieces ranging from abstract sculptures to hyper-realistic portraits and photography," this year's Small Scale features contributions from Diana Kersey, Hannah Dreiss, Kent Rush, Vikki Fields, Susan Budge, Steven Daluz and Nemo, to name but a few.
Location:
SAY Sí, 1518 S Alamo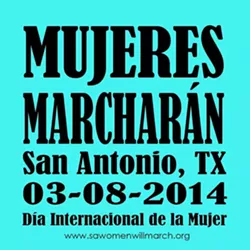 International Woman's Day March and Rally
10 a.m. Saturday, March 8
International Women's Day (IWD) started in the early 1900s at the International Conference of Working Women in Copenhagen at the suggestion of Clara Zetkin. She proposed that women from every country should campaign for their rights annually to help end discrimination. More than 100 women from 17 countries attended the event and agreed with Zetkin. This year marks San Antonio's 24th annual IWD March, where supporters will celebrate the economic, political and social achievements of all women while continuing to fight against social injustices. This year's theme is "Nos tienen miedo porque no tenemos miedo (They fear us because we have no fear)." The march concludes with a rally featuring guest speakers, artisans and children's activities.
Location:
The march starts at the corner of S St. Mary's and E Cesar Chavez (former Univision Building) and ends at HemisFair Park.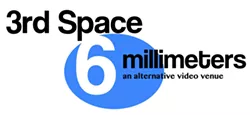 Movie Night at 3rd Space: 6millimeters
6:30 p.m., Saturday, March 8
Luis Valderas and Kim Bishop's gallery 3
rd
Space kicks off a new alternative movie night.
Location:
3rd Space Art Gallery, 141 Cassiano
Film: Willy Wonka and the Chocolate Factory
Gates open at 5:45 p.m., movie at sundown, Saturday, March 8
Where were you when Willy Wonka first scared the piss out of you and ruined your life? When mankind's best and purest creation, candy, became a golden ticket to a nightmare world of pure imagination and melted chocolate—the means by which a purple-suited deviant transported a little-person-slave-powered riverboatload of preteens through the video from The Ring and into the seventh circle of steampunk kiddie hell. Children, as punishment for being children, are lured into Rube Goldberg deathtraps and subjected to David Cronenberg body horrors while their "guardians" look on in impotent terror. And our hero's reward for surviving? Keep your mouth shut, Charlie, and someday all of this will be yours. Welcome to the world, kids. SAMA and Slab Cinema team up to screen the 1971 classic as part of the outdoor Family Flicks series. Pack a picnic.
Location:
 San Antonio Museum of Art, 200 W. Jones St.