Tuesday, March 31
Villela at Travis Park Downtown
The Spring Concert Series Downtown Tuesday's continues at Travis Park with Villela returning for a night of Rhythm & Soul Blues music on Tuesday March 31st. The San Antonio Downtown Food Trucks will also be on hand with MARS Mobile Kitchen & the Truck N' Taco. The Villela band will be performing from 5-8pm. This is a free, family, pet friendly event for all to enjoy!
Courtesy
Montgomery Clift in The Search.
Wednesday, April 1
The Search
This critically acclaimed Swiss-American film directed by Fred Zinnemann tells the story of a young Auschwitz survivor and his mother who search for each other across post-World War II Europe.
Free (with museum admission), 2pm Wednesday, McNay Art Museum, 6000 N. New Braunfels Ave., (210) 824-5368, mcnayart.org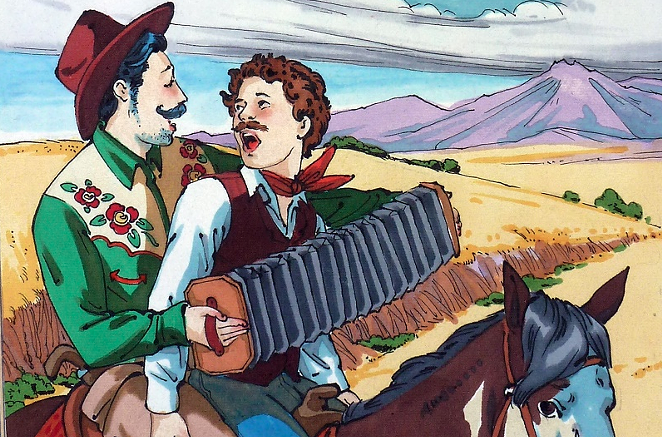 Thursday, April 2
Art Opening: "Amor Sin Fronteras"
Established in 1989, Hank Lee's San Anel Folk Art is among the oldest anchors of the Blue Star Arts Complex. Although stocked with giftable wares and a whimsical line of guayaberas, Lee's eclectic emporium chiefly traffics in works crafted by artists — folk, outsider and contemporary — from Latin America, Europe, Africa and beyond. On view through May 31, San anel's "Amor Sin Fronteras" serves as both a showcase and Texas debut for young Mexico City artist Felix D'Eon. Referencing erotic Japanese woodblock prints from the Edo period, children's book illustrations and lots more in between, D'Eon's provocative yet playful gouache paintings hijack vintage sheet music and other ephemera with homosexual fantasies exploring "happy endings and outcomes in Azetec civilization, Revolutionary-era Mexico and the American West."
Free, 5:30-7:30pm, San angel Folk Art, 110 Blue Star, (210) 226-6688, sanangelfolkart.com
— Bryan Rindfuss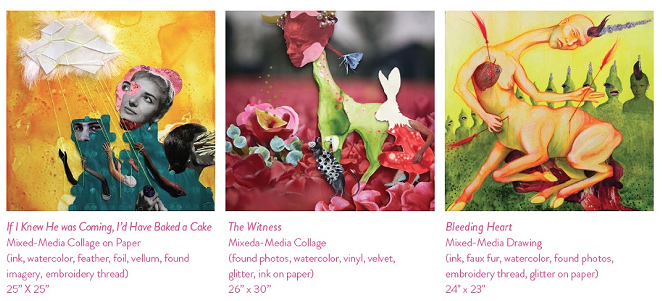 Thursday, April 2
Art opening: "Chimera"

AnArte hosts an opening reception for local artist and educator Sarah Fox's latest series of mixed-media collages and drawings. Currently pursuing her MFA in painting and drawing at UTSA, Fox describes her mythology-inspired pieces as "visual poems" and "externalized portrait drawings of internalized dialogues." Free, 6-8pm Thursday; AnArte Gallery, 7959 Broadway, (210) 826-5674.
Wesley Harvey
teapot (2010)

Thursday, April 2 & Friday April 3
Art Opening: "There Are No Happy Endings"
Recently named curator of exhibitions at Montana's Red Lodge Clay Center, former San antonio resident Wesley Harvey unveils a new body of work that further examines gay male sexuality and popular culture. By use of appropriation, Harvey creates narratives and collages enveloped by queer theory and hand-built ceramic sculptures such as plates, teapots and vessels.
Free, 7-10pm, Thursday and Friday, Hello Studio, 1420 S. Alamo St. #106, (210) 291-8640

Friday, April 3
"Les Artistes Exposés"
Southtown's Sexology Institute hosts a "Frisky First Friday" reception for Baton Rouge-based body painter Christina Babin and writer/dildo designer Keisha Maria, who'll be signing copies of her book The Best and Worst 50 Sexual Experiences Ever.
Free 6-11pm Friday; Sexology Institute and Boutique, 727 S. Alamo St., (210) 487-0371.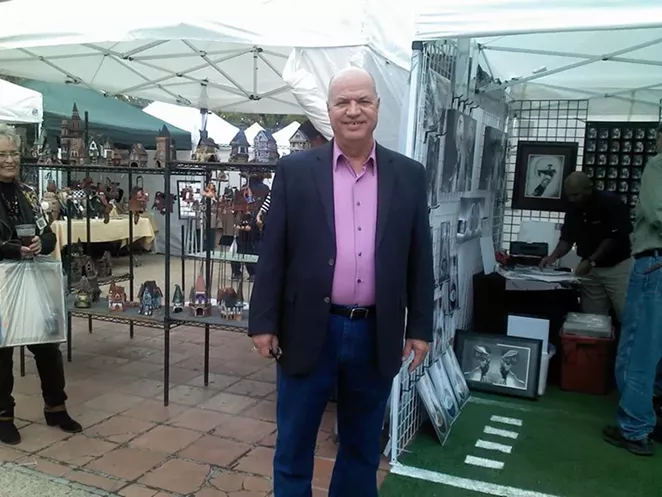 Saturday, April 4
Starving Artist Art Show
More than 200 established and emerging artists and artisans are expected at the Starving Artist Art Show in La Villita, a tradition since 1963. The brainchild of Reverend Paul Soupiset (whose tireless efforts to raise funds for the needy earned him the nickname "The Beggar of La Villita"), the weekend event was devised to showcase struggling local artists while also supporting the Little Church of La Villita's year-round food assistance program. A portion of proceeds from the 53rd annual show will benefit the elderly, widows and widowers, veterans and others in need. Free, 10am-6pm Sat-Sun, La Villita, 418 Villita St., (210) 226-3593,
getcreativesanantonio.com
.
— Bryan Rindfuss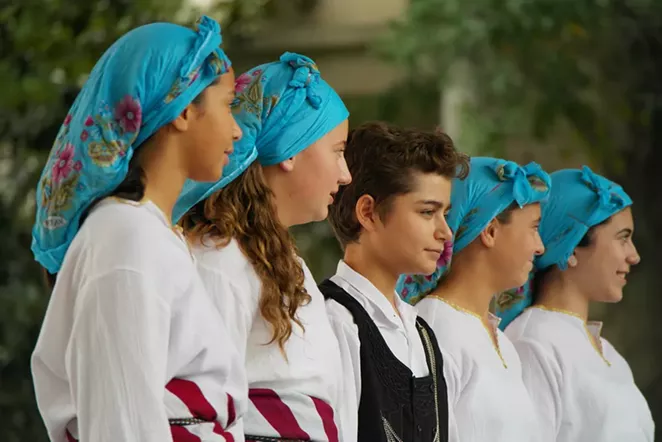 Saturday, April 4
San Antonio Turkish Festival
The theme of San Antonio's 5th Annual Turkish festival will be "San Antonio Goes Turkish." Different aspects of Turkey's heritage will be presented with a variety of events demonstrating Turkish culture, cuisine, and connection to America. The festival is free of charge and open to the general public.
Free, 10am-8pm Saturday, Alamo Plaza, 300 Alamo Plaza