Via Twitter user @SirDukeofTexas
Flood waters north of downtown Austin.
Stevie Ray Vaughan's
classic
gets a workout on days like this, but it's the truth:
There's floodin' down in Texas.
Extreme weather throughout Texas has caused multiple deaths, with perhaps more to come. At least
40 people
are missing because of the floods.
Gov. Greg Abbott declared a
state of disaster
in 24 counties on Monday in response to the devastation. President Barack Obama has also pledged federal resources to rescue and construction efforts.
Aid organizations such as the Red Cross and the Salvation Army have asked for volunteers and donations for the relief effort. Click
here
and
here
ways to to help.
Although San Antonio experienced some power outages, downed trees, and flooding over the weekend, the Alamo City was spared from the worst devastation.
Here are some of the most remarkable images and video clips from the around the state: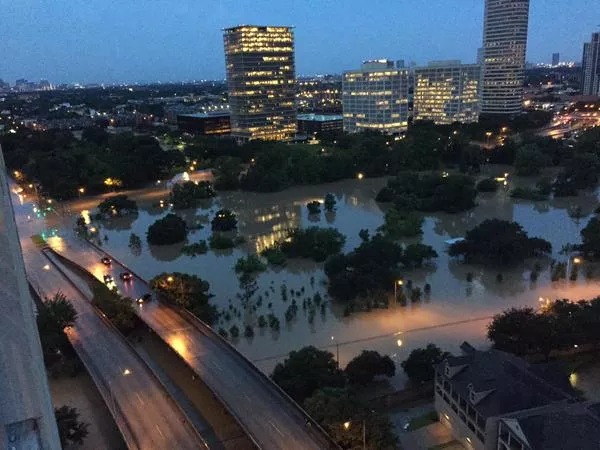 Via Twitter user @BillBishopKHOU
Flooding in Houston at Allen Parkway at Montrose.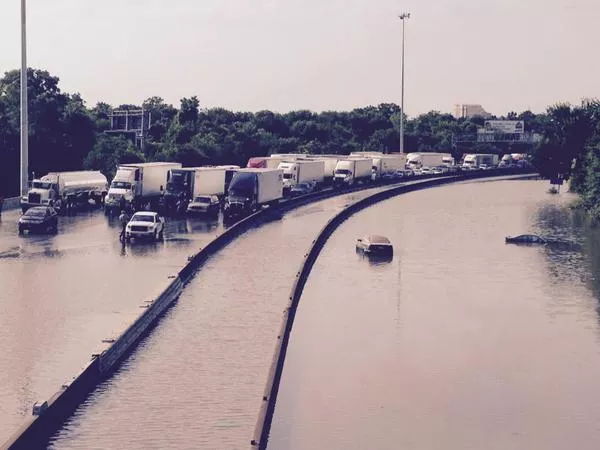 Via Twitter user @rcrocker
Flood waters this morning on Interstate 45 in Houston.
Via Twitter user @SirDukeofTexas
Flooding in Austin along Lamar Street.
Car getting swept away out in Tapatio Springs in Boerne, TX

Posted by Bradley Veselka on Sunday, May 24, 2015