Saturday, December 12
Star Wars: The Force of Art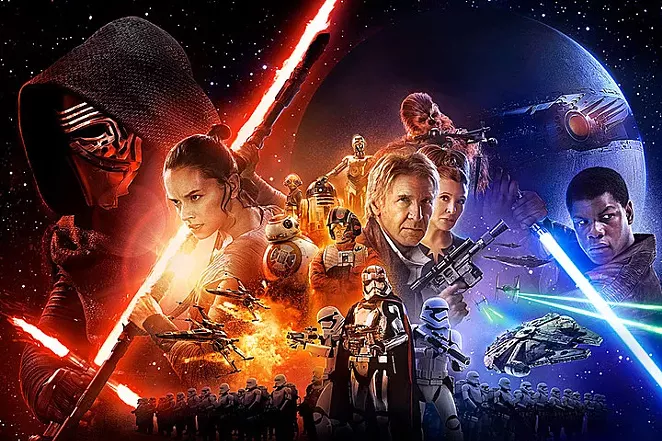 Drew Struzan/Lucasfilm
Official Star Wars: The Force Awakens poster artwork by Drew Struzan.
Alamo City Comic Con and Alamo City Art Jam are co-hosting a one-day Star Wars art exhibition, featuring works from a number of Star Wars artists who have created pieces for the films and Expanded Universe books and products. Among them is including iconic movie poster illustrator Drew Struzan, designer of the official
Star Wars: The Force Awakens
poster. Struzen also designed the theatrical posters for the Star Wars original trilogy special edition release in 1997, as well as the posters for the prequel trilogy, which were better than the movies if we're honest. The exhibit will also showcase works from Stephan Martiniere, Tommy Lee Edwards, Jason Palmer and SA's John Picacio, and others.
Free, 12pm-7pm, Sat., Dec. 12, Educational & Cultural Arts Center,101 S Santa Rosa St., facebook.com