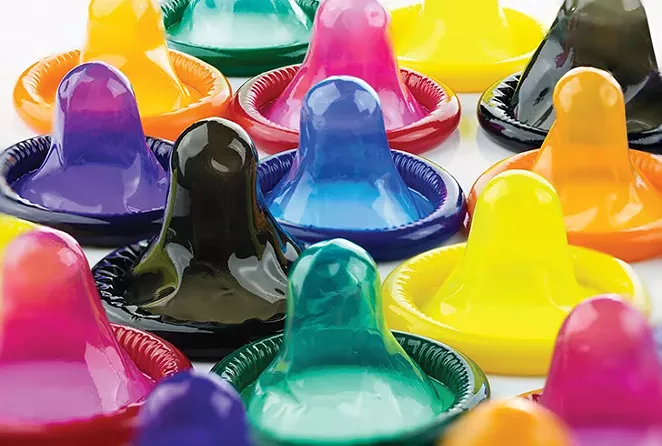 The vast majority of school districts in Texas, the state with a skyrocketing teen pregnancy rate, teach abstinence-only sex education — that is, if they teach it at all.
According to a
new report
by left-leaning advocacy group Texas Freedom Network, more than 25 percent of state school districts didn't offer any sex education to its students in the 2015-16 school year. And in more than 53 percent of Texas' classrooms, students were told to just not have sex.
"Texas is failing our students and their families," TFN President Kathy Miller said in a statement. "We have to trust young people with the information they need to make wise decisions about their reproductive health and their future. Ignorance won't protect them."
But the report notes that these stats are, in fact, an improvement. Eight years ago, there were 96 percent of Texas school districts taught abstinence-only or no sex education.
High schools across Texas have grabbed national attention for their neglect to properly educate their sexually-active students (surprise! Teenagers are still going to have sex even if you tell them not to).
In 2015, nearly
ten percent of students at Texas' tiny Crane High School caught chlamydia
, and doctors pointed to the schools' abstinence-only education as the culprit. How were students supposed to protect themselves from STDs if they didn't know they existed (let alone had access to condoms)? And in 2013, a sex ed curriculum leaked from North Texas' Canyon Independent School District was found directing teachers to
compare sexually-active teens to chewed up pieces of gum.

Texas does sex ed like Mean Girls
According to Tuesday's report, abstinence-only programs in Texas continue to spout shaming rhetoric and straight-up misinformation. One program gives students a complicated, six-step guide to putting on a condom. Some oddly ask teachers to call the use of contraception "high risk" sexual behavior. Others simply ignore the existence of birth control.
Many of these courses appear to erase the existence of LGBT students and their questions about sex. In the words of the TFN report, "Most sex education in Texas seems to assume that all students in the classroom are heterosexual and that LGBT people are irrelevant or don't exist."
Unlink dozens of other states, there's nothing in Texas' current sex ed laws that require the classes to teach medically accurate, unbiased, or nonreligious information. While there is one bill in the current legislature meant to insure these guidelines, its met with other filed legislation hoping to further cut out vital sex ed.
"Our students deserve far better than the myths and misinformation they learn in many sex education classes," said Rep. Mary González, who filed House Bill 1547 that would require sex education classes to include evidence-based and medically accurate information. "This legislature should act to ensure that all sex education classes are fact-based and give students this critical information."