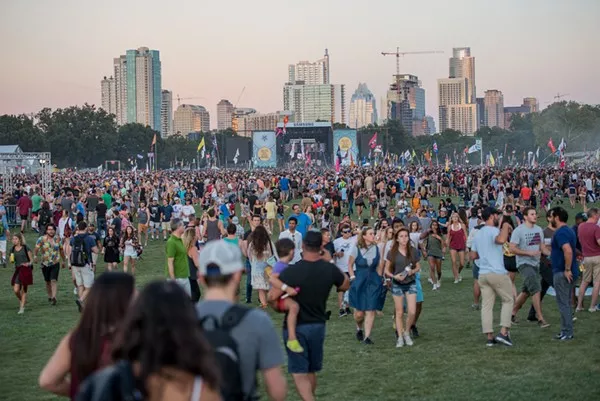 The music does not stop in Texas. This weekend, Austin City Limits Music Festival kicks off its first weekend with headliners Metallica, Travis Scott and fucking Paul McCartney (nice touch y'all). The fest started in 2002 and began as a one-weekend event until 2013, after Austin City Council members voted unanimously to allow the festival to expand to two consecutive weekends. Because there's a million bands playing we've selected, nine acts you definitely should check out if you're making the venture to Zilker Park this weekend.


Mykki Ekko
BMI Stage // Friday, 2:45-3:45pm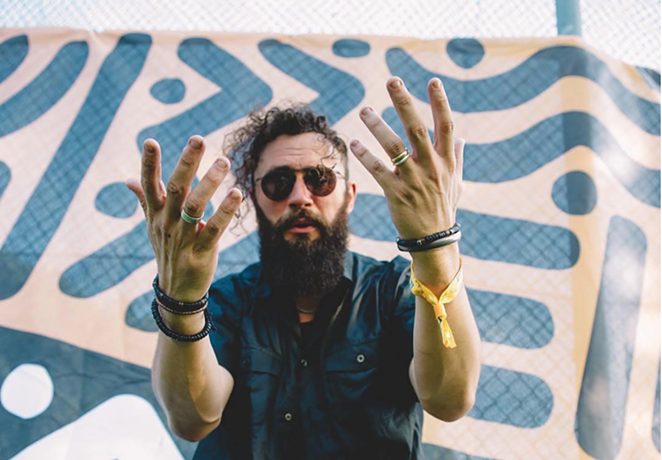 Born John Stephen Sudduth, Mikky Ekko is an American recording artist and record producer from Nashville and signed to Interscope Records. He's best known for being featured on Rihanna's 2013 single "Stay," which charted in multiple countries, becoming Ekko's first-charting material. Probably one of the most underrated and talented singer-songwriters in the industry, Ekko's voice is ridiculously soulful, and hopefully ACL will bring him much more attention that he undoubtedly has earned.
Noname
HomeAway Stage // Friday, 2:45-3:45pm
Gaining some big attention from her appearance on the track "Lost" from Chance the Rapper's popular mixtape
Acid Rap
, Noname, born Fatimah Nyeema Warner is an American rapper and poet whose lyrical content explore her own sociological observations. She's young, smart and a fresh perspective in the greater world of hip-hop.
Brockhampton
Miller Lite Stage // Friday, 6:45-7:45pm
Consisting of vocalists Kevin Abstract, Matt Champion, Merlyn Wood, and Dom McLennon, vocalists/producers Joba and Bearface, and producers Romil Hemnani, Jabari Manwa, and Kiko Merley (the latter two of which function as the duo Q3), as well as graphic designer Henock "HK" Sileshi, photographer Ashlan Grey, web designer Roberto Ontenient (who also features prominently in voice skits), and manager Jon Nunes, Brockhampton is an art collective who self-identify as a boy band and sort of fall into underground-alternative rap despite how huge they've blown up the last 5 years.
Paul McCartney
American Express Stage // Friday, 7:45-10pm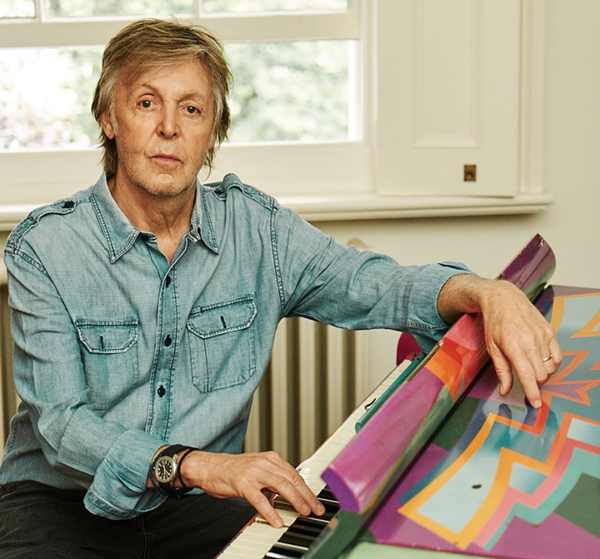 Instagram, Paul McCartney
What could be said about Sir James Paul McCartney that we all don't already know? He played bass for The Beatles, who were arguably the most influential rock/pop band of all time, collabed with Michael Jackson, must we go on? I mean, seriously, when's the next time you're going to see a live Beatle?
The Breeders
HomeAway Stage // Saturday, 3:15-4:15pm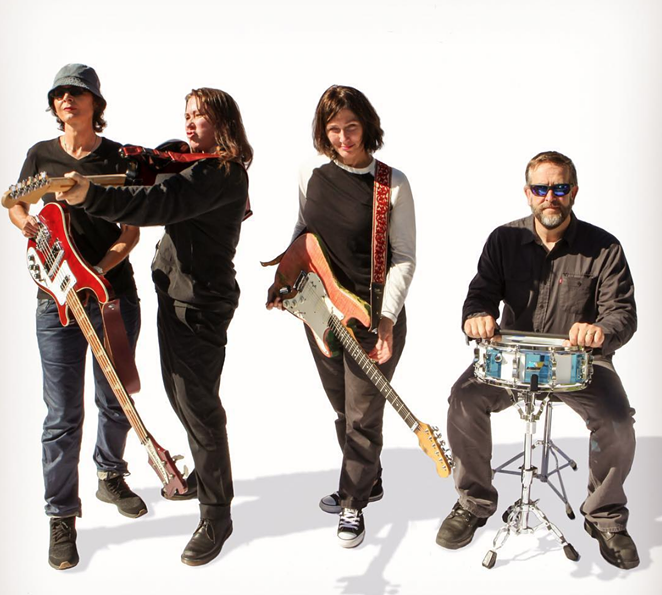 Because they haven't toured in, like, 25 years, and they're one of the major players that contributed to now-nostalgic, dreamy, '90s alt-rock sound, it's pretty dope that The Breeders are back. While the band had a show in SA, if you were unable to check them out, here's your chance to see them at ACL. Comprised of Ex-Pixies singer-bassist Kim Deal, along with twin sister Kelley, bassist Josephine Wiggs and drummer Jim Macpherson — The Breeders are touring in support of their fifth studio album,
All Nerve
.
Justice
Honda Stage // Saturday, 8:30-9:30pm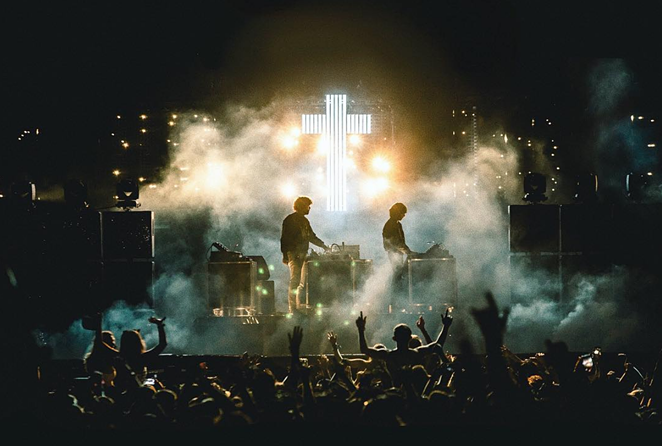 Last year at Day For Night Music Festival, French electronic duo Justice took the stage and destroyed the crowd with what was probably the largest light show we had ever seen. Seriously. Combined with their pulsating bass-heavy electronic jams, their live show will send you into sensory overload.
Metallica
American Express Stage // Saturday, 8-10pm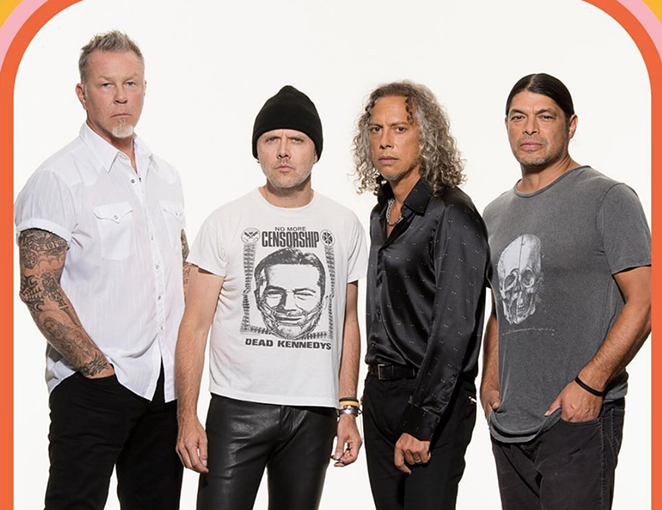 If you've seen Metallica in recent years you probably know that they usually play very few new songs and a shit ton of their old work, which rules if you're like us and don't really listen to anything past the
Black
album. And if you're worried about seeing these dudes in a festival setting, I mean, why worry? It's not like Metallica's gonna be playing a tiny venue near you anytime soon. These dudes were built for stadium shows and Zilker Park is pretty much the huge kind of space they're used to filling with their legendary thrash hits.
Janelle Monáe
American Express Stage // Sunday, 4-5pm
On the heels of her critically acclaimed latest album
Dirty Computer
, Janelle Monae is force to be reckoned with in the alternative R&B world. Smart, quirky and high-energy, Monae's music explores race, gender, politics and more especially throughout her
Metropolis
saga, which spans two albums and an EP and is told through the perspective of a robot. Yea, it's weird shit, but urges audiences to dive deeper into what this woman is really communicating.
Amen Dunes
Miller Lite Stage // Sunday, 1-2pm
If you missed them opening for aughts-indie icons Fleet Foxes at the Tobin Center a few months back, you definitely need to peep Amen Dunes at ACL this year. The musical project formed by American singer-songwriter and musician Damon McMahon, Amen Dunes revisit vintage pop textures in the vein of The Smiths mixed with some psychedelic and indie pop tones.
3-Day General Admission Tickets for both weekends are on sale now at aclfestival.com. 3-Day VIP and Platinum Tickets and Hotel Packages are also available.


Get our top picks for the best events in San Antonio every Thursday morning. Sign up for our Events Newsletter.