Go the DIY food route and get your bake on this holiday season with these easy-to-make (and with the exception of one, decorate) cookie recipes:
1. Ditch the traditional: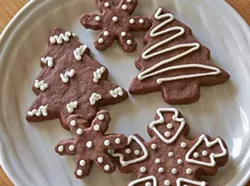 Via Food Network
Chocolate Sugar Cookies via Food Network
2. Easy bake: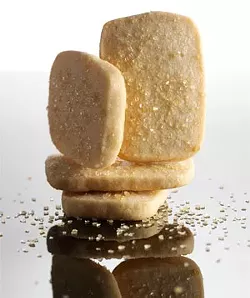 Via Real Simple
Slice-and-Bake Lemon Shortbread via Real Simple
3. Upping the Ante:
Via Martha Stewart
Mini Peppermint-Meringue Cups with Ganache via Martha Stewart
4. Snowy chocolate:
Via Cooking Light
Espresso Crinkles via Cooking Light
5. Can't go wrong with the classic (if you've got the time):
Via Bake at 350
Sugar Cookies via Bake at 350
6. Chocolate Polvorones:
Via Food and Wine
Chocolate Espresso Snowballs via Food and Wine
7. Snicker what?
Via Taste and Tell
Peppermint Snickerdoodles via Taste and Tell
8. Hypnotizing cinnamon: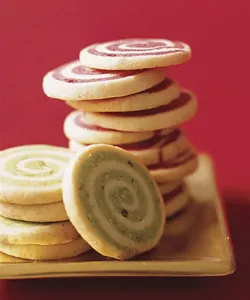 Via Good Housekeeping
Cinnamon Pinwheels via Good Housekeeping
9. Skinny Gingerpeople:
Via Skinny Taste
Low-Fat Gingerbread Cookies via Skinny Taste