From the upscale to the downhome, San Antonio's dining options continue to expand at an unparalleled pace. This roundup of recently opened restaurants provides a sampling of the city's best.
Noodle Tree
7114 UTSA Blvd, Unit 101, (210) 233-6371, facebook.com/noodletreetx
Chef Mike Nguyen started his culinary career at one of Wolfgang Puck's restaurants and worked in kitchens throughout the country before landing in San Antonio. After years of dreaming about a place of his own, he began hosting ramen popups and launched a food truck in 2018, before opening his first restaurant in January.
From the outside, Noodle Tree looks like an everyday restaurant, but it's quickly become one of the best places for ramen in San Antonio. No, this eatery doesn't have frills, but it doesn't need them to sell food this good.
The house Hakata ramen, made with scallions, burnt garlic oil, pickled shitake mushrooms, chashu pork and a six-minute egg, adapts to the seasons – offering a lighter taste and broth during the summer months and a heartier bowl when it's cold out. The kimchi ramen offers a fresh taste with bite and pairs well alongside straightforward menu sides like chicken karage, edamame or pulled-pork bao buns, which tend to go fast. Whatever you do, ask for the house-made hot sauce, Liquid Rage, and wash it all down with some refreshing Calpico Soda.
The Good Kind Southtown
1127 S St Mary's St, (210) 801-5892, eatgoodkind.com/southtown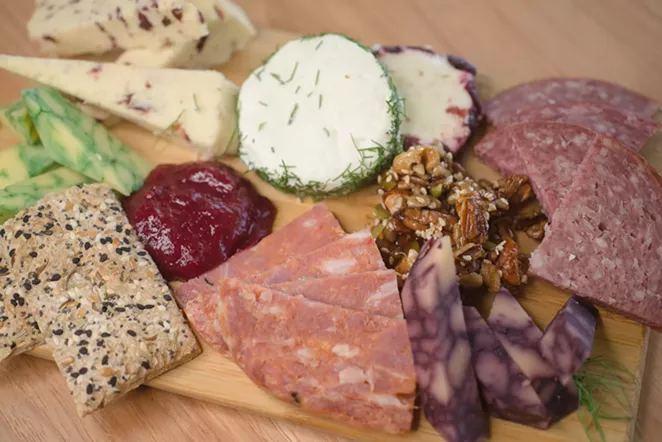 The Good Kind's Southtown outpost boasts affordable, refreshing beverages and bites that will leave you feeling great, not regretful, about your food choices. Owner Tim McDiarmid established the original TGK at the Pearl's Bottling Department in 2017 with healthy and fresh grab-n-go meal options, smoothies and snacks. The Southtown location came next in February with an expanded breakfast, lunch and happy hour menu and a shaded patio space that can't be beat. What's more, the restaurant brought new life to its familiar building, home to The Monterrey before its 2015 closure.
TGK Southtown diners can choose from savory breakfast and lunch menu options or try the new bar snack menu, which includes a savory-and-sweet cheese and charcuterie board, served with house-made preserves and crackers. Order one of TGK's frosty, customized botanical cocktails and share plates of sticky baked Asian wings served with with herb yogurt, peanuts and cilantro. The warm meatball-and-romesco sandwich and the West Coast nachos — topped with melted white cheddar, black beans, sour cream, salsa, guacamole and a dash of pico — also amaze without breaking the budget.
Bistro9
6106 Broadway, (210) 245-8156, bistr09.com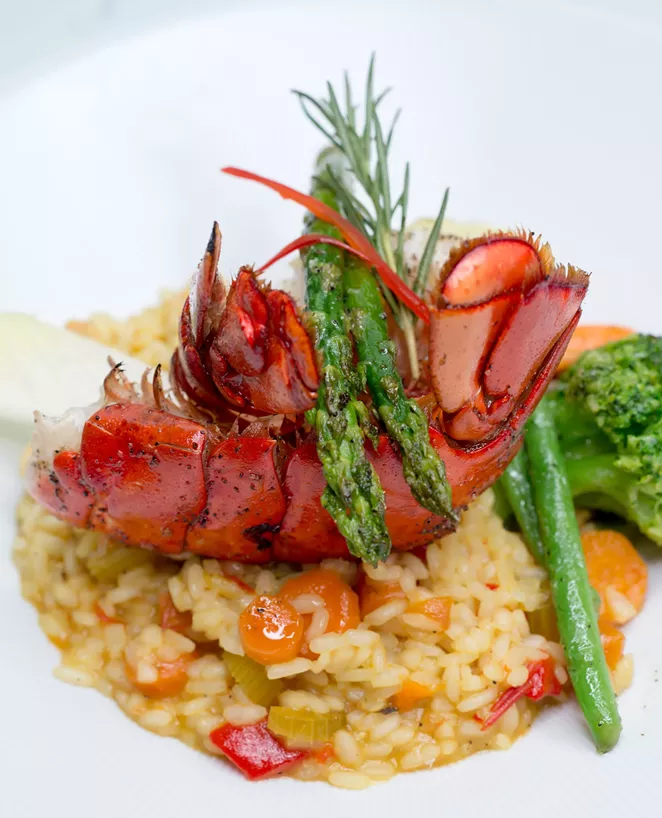 Married chefs Damien Watel and Lisa Astorga-Watel teamed up to open Bistro9, a new Alamo Heights eatery that combines their specialties — well-executed seafood plates and classic cuisine with a twist. Among the bistro's litany of expertly prepared standbys are lobster risotto, bouillabaisse, Dover sole and liver and onions (when available). The dessert list includes crème brulée and ile flottante.
A classier, larger version of Watel's original Chez Vatel Bistro, Bistro9 may be the French restaurant San Antonio can finally take to its heart. The steak frites prove that simple doesn't mean simplistic, while the escargots comme d'habitude are snails you can easily make a habit of. Slip onto a bright yellow bar stool for a taste of new cocktail classics or consult the short-but-succinct wine list, which is heavy on French offerings — all respectably priced.
Little Death
2357 N St. Mary's, instagram.com/littledeathwine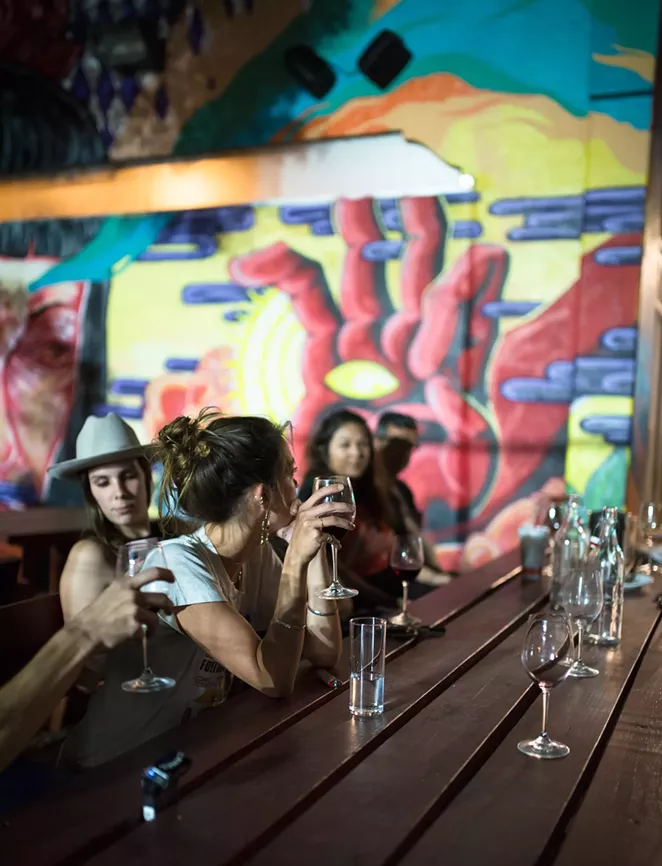 Jokingly self-described as the "worst wine bar" in San Antonio, Little Death offers an evolving selection sourced from regions across the globe — and presented with a minimum of pretension. Little Death quietly opened in March under Chad Carey's Empty Stomach Group, and the 550-square-foot bar was developed with 25 business partners all out to make local wine culture more equitable.
Inside, you'll find single glasses, shared bottles and small plates at affordable prices. Knowledgeable staffers take the time to walk you through the available wine varieties — everything from a chilled Riesling to a hard-to-find Beaujolais — then help select a bottle to split with friends or pair with your dinner. Take a bottle to go and you get to knock $10 off the price.
The limited food menu includes fresh bread and butter, pâté en croûte, charcuterie and cheese selections in addition to other simple-yet-classic bites. The atmosphere is truly intimate as well. There are 32 stools, enough space for five people to gather around the bar. A vinyl record player spins music, adding to the vibe that you've stepped into the home of an old friend eager to turn you on to a great bottle.
Jet-Setter
229 E Houston St #10, (210) 272-0457, jet-settersa.com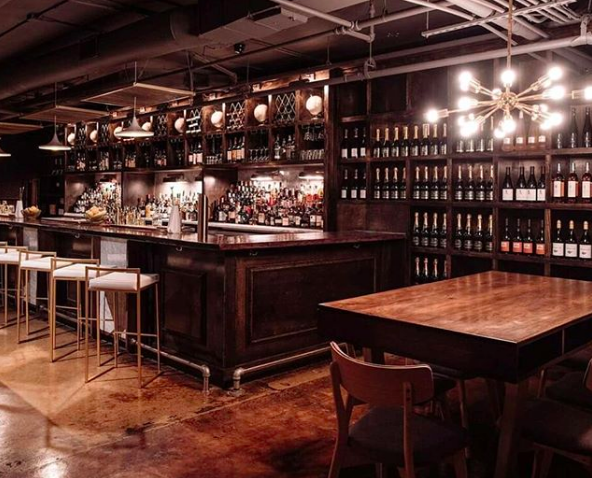 The first of several long-awaited cocktail concepts from Benjamin Krick, former bar manager at Juniper Tar, Jet-Setter's arrival signifies a new era of elevated beverage and hospitality experiences in San Antonio. Krick teamed up with restaurateur Lucas Bradbury to renovate the space that formerly housed literary-themed bar The Last Word and transport guests to a carefully designed mid-century sky lounge, replete with fine liquor, refined taste and elegant decor. An international influence pervades everything in the basement-level bar, from the spirits and techniques to the glassware.

Among the enticing house cocktails is the Maritime Commerce, a bracingly fruit-forward drink with light rum, passion fruit and other Caribbean-inspired ingredients. Gin lovers may gravitate to the Oh Lala, which mixes the spirit with raspberry cordial, lemon and champagne. Gorgeous mocktails include the Disco Lemonade, made with butterfly pea, cane sugar, soda and lemon.
Eastside Kitchenette
2119 I-35, (210) 507-2568, facebook.com.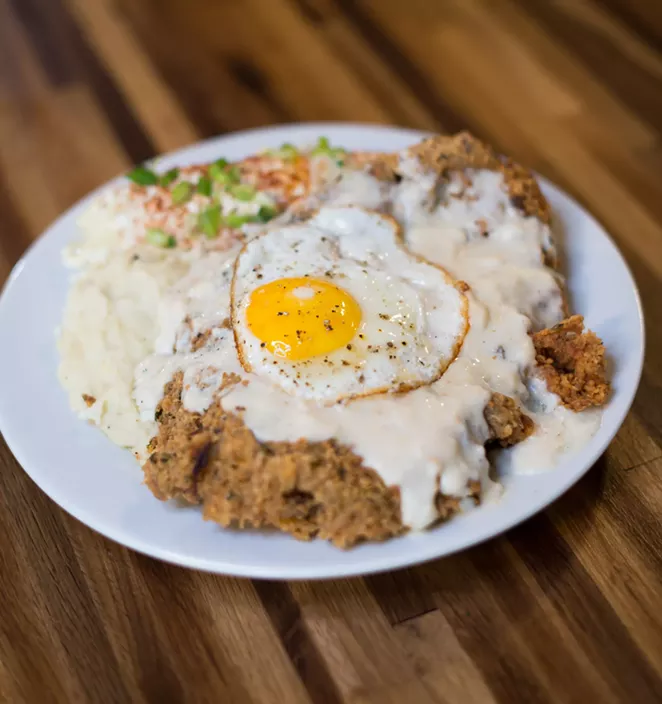 Chef Jeff White isn't looking to reinvent anyone's idea of Southern cuisine. Nor has he made a priority of creating dishes that are easy to eat without getting sauce on your face. Eastside's pimento bacon hushpuppies, fried house-made pickles, Mexican corn and fried-chicken Cobb salad are simple yet flavorful takes on Southern classics.
Check out White's daily Blue Plate Specials, which include house specialties like pierogis, enchiladas and fish and chips. Head to the restaurant's porch for a prime seat to watch the Spurs game or split a brunch spread that includes chicken and waffles or shrimp and grits. Co-owner Jenn White serves up thematically appropriate libations like the East Side Old Fashioned, East Side Sangria and the Line 'Em Up — a Miller Lite served with two shots of Evan Williams Bourbon.
Savor at the Pearl
200 E Grayson St Suite 117, (210) 554-6484, savorcia.com
Karissa Rangel for Giant Noise
Savor, the newest restaurant from the Culinary Institute of America, opened in a modern, beautiful space at The Pearl in early 2019. It offers a modern American menu and a great view of the chefs and students at work in the open kitchen and bar. Consider it a fine-dining interactive experience.
After a brief hiatus, Savor reopened in May with a new class and new menu showcasing elegant yet inviting dishes such as seafood saffron risotto and steak tartare with chipotle, quail egg and plantain chips. Patrons can customize their own three- or four-course meals and head to the bar for classic cocktails, wine pours and beer.
Ro-Ho Pork & Bread
8617 N. New Braunfels Ave., ro-hoporkandbread.com.
Courtesy of Ro-Ho Pork & Bread
Ro-Ho Pork & Bread's small menu offers only a few options, including its specialty tortas ahogadas — bolillo sandwiches "drowned" in piquant sauce. Good thing it does them all well. Chef Jorge Rojo began his career in Jalisco, Mexico, before arriving in San Antonio in 2011 to attend the culinary program at St. Philip's College. Since graduation, Rojo has served a humble assortment of flavorful dishes with well-seasoned pork, crisp and freshly made birotes and a legit tomato sauce to satisfy any craving for great Mexican street food.
The restaurant recently moved from its original location on Cesar Chavez Boulevard into a bigger space near the airport. But the familiar RoHo Pork menu fans have come to know and love — which includes tacos, chicharrones and nachos, along with its tortas – hasn't changed. Friendly staffers will invite you to pull up a seat at the counter or find a seat on the outside patio to enjoy an original or veggie-friendly sandwich. For those who like it hot, there's plenty of chile de arbol to go around.
Sarah's Barbacoa
6330 De Zavala Rd., (210) 263-9955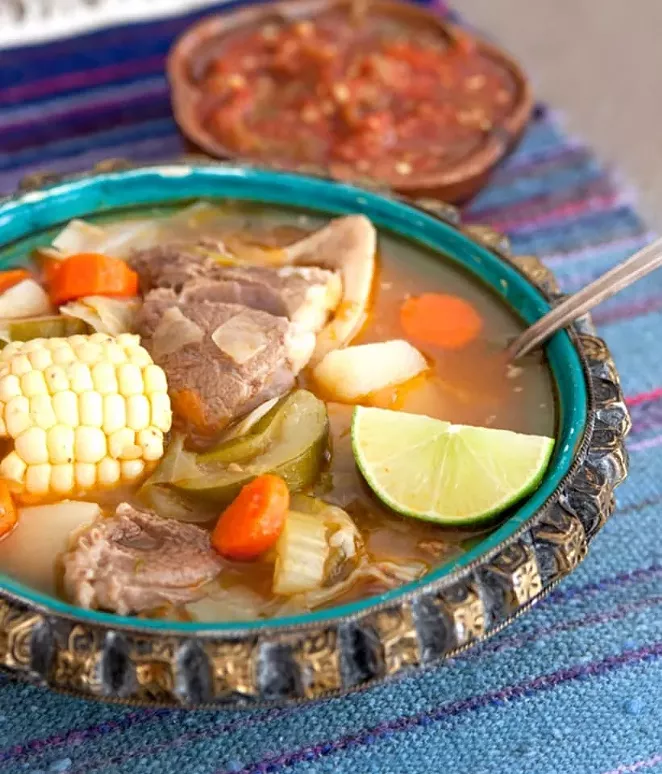 Courtesy of Sarah's Barbacoa
The Hernandez family, frustrated by North San Antonio's lack of local molinas and authentic Mexican dishes, decided to bring classics like menudo, pan dulce and barbacoa to the Northwest 'burbs, one to-go order at a time.
The family works together to sell an average 300 pounds of barbacoa each weekend. Also available are orders of the shop's menudo, beans, pan dulce and tortillas. Like many other local molinas, Sarah's is only open on weekends for now, but expect to see business hours expand soon.