From SXSW spillover shows to SA based local fests like Imagine Fest and South By St. Mary's and really just our regularly packed concert schedule, San Antonio has been barraged with great concerts right out the gate in 2017.

Adding to this healthy dose of performances and shows is Maverick Music Festival, which returns to La Villita this weekend. To help you navigate Maverick's biggest draws this year, here's a quick breakdown of what you can expect to see from local to international talent taking the main stage this weekend.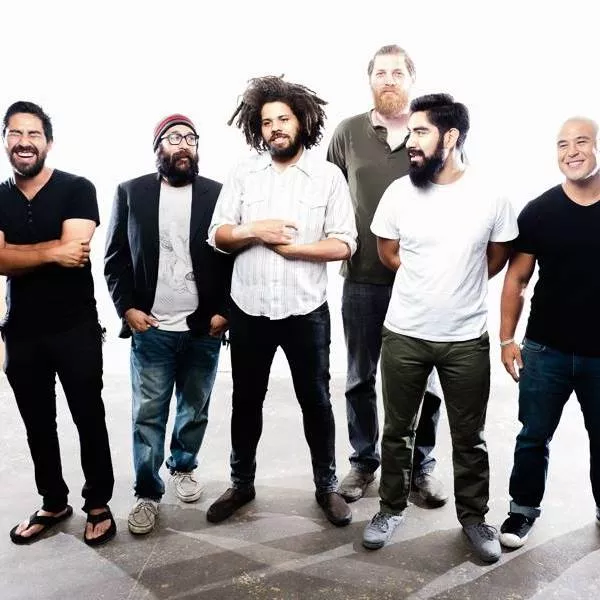 https://www.facebook.com/fishermenmusic/
Fishermen
Friday, 5pm

One half the members of SA's Blowing Trees, Fishermen started gaining a little more notability with the release of their two EPs Smart Kids and Future Wives, which they released at the same time back in 2015 for their sold out record release show at Sam's Burger Joint. Combining the soulful musings of early Motown era groups with the dynamic instrumentation of bands like Radiohead and Foals, Fishermen are definitely a band to watch in the coming years.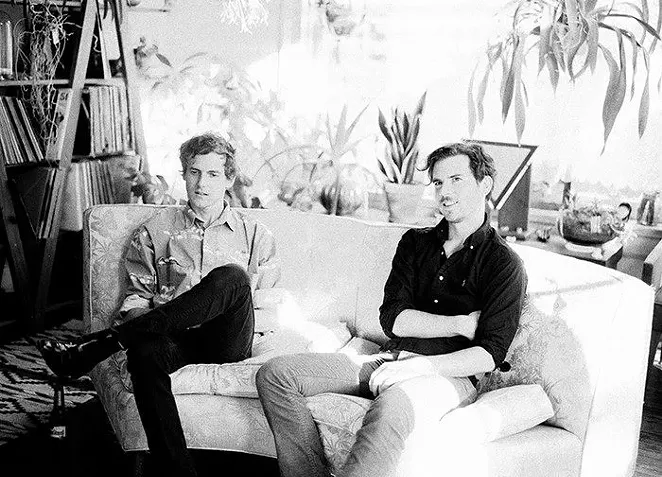 https://www.facebook.com/generationals/
Generationals
Friday, 5:45pm
Equipped with cheerful hooks and grooving bass licks, Generationals perform a special blend of new wave that's definitely '80s but taps into the pop music aesthetics of multiple, ahem, generations. With a new bass heavy dance track "Avery" released a little over a week ago, New Orleans' Generationals prove that the party isn't stoppin' anytime soon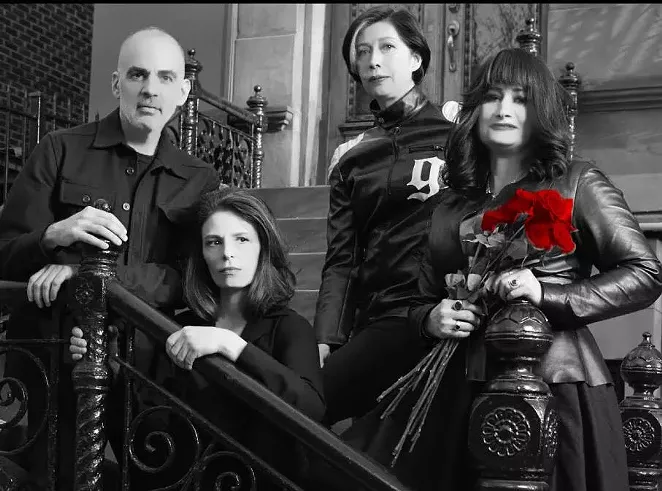 https://www.facebook.com/wearedelasoul/
Book of Love
Friday, 6:45pm
Best known for the track "Pretty Boys and Pretty Girls," which was one of the first songs to address the AIDS epidemic of the late '80s and early '90s, Book of Love first gained exposure by opening for Depeche Mode in 1985 and 1986. The snyth-pop four piece reunited for a one-off Houston show back in April 2013 but by June of the same year announced they were working on new music and have been actively touring since.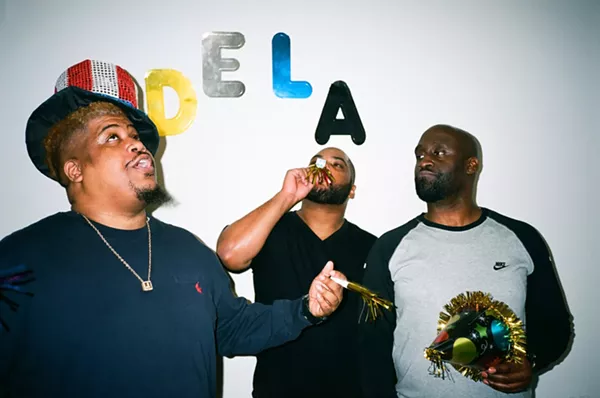 https://www.facebook.com/wearedelasoul/
De La Soul
Friday, 8:15pm
The group that gave us the classic hip hop joint "Me, Myself and I", De la Soul formed back in 1987 and were most noted in the rap community for their clever lyricism and eclectic sampling. While a lot of hip hop artists at the time were pulling from classic funk or using harsher sounding samples, De La Soul were one of the first to harness sounds from jazz and psychedelia for a blend of hip hop that set the group apart from their peers.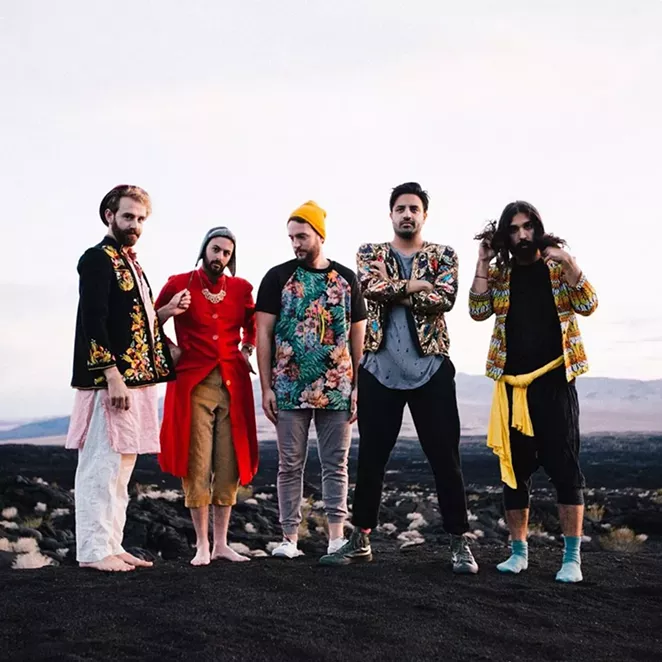 https://www.facebook.com/youngthegiant/
Young The Giant,
Friday, 9:30pm


Bursting onto the indie scene with their eponymous debut record in 2010, Young The Giant play catchy rock that's jam-packed full of poppy transitions and lyrics that'll make you actually pay attention. With dynamic musicianship and song structures that somehow don't sound like they're ripping off anyone else (which is a little surprising considering they're indie pop rock, after all), it's no surprise that this California quintet are Maverick headliners this year.


https://www.facebook.com/swimmingwithbears/
Swimming With Bears
Saturday, 2pm
With their debut EP released just last year, Swimming With Bears descend from Austin Texas to deliver pop music that's well written, soulful and eclectic. Drawing influences from the likes of Kings of Leon and Phoenix, Swimming With Bears are one more reason to hit the main stage at Maverick.
https://www.facebook.com/honeyhoneyband/
HoneyHoney
Saturday, 2:55pm
Definitely the most southern sounding group on Maverick's entire lineup, HoneyHoney incorporate banjos, violins, electric guitars and pop vocals for a blend of indie folk rock that's not at all boring. Combining beautiful vocal harmonies over jangly indie rock the LA two-piece prove that alt-country and indie folk music definitely sound great together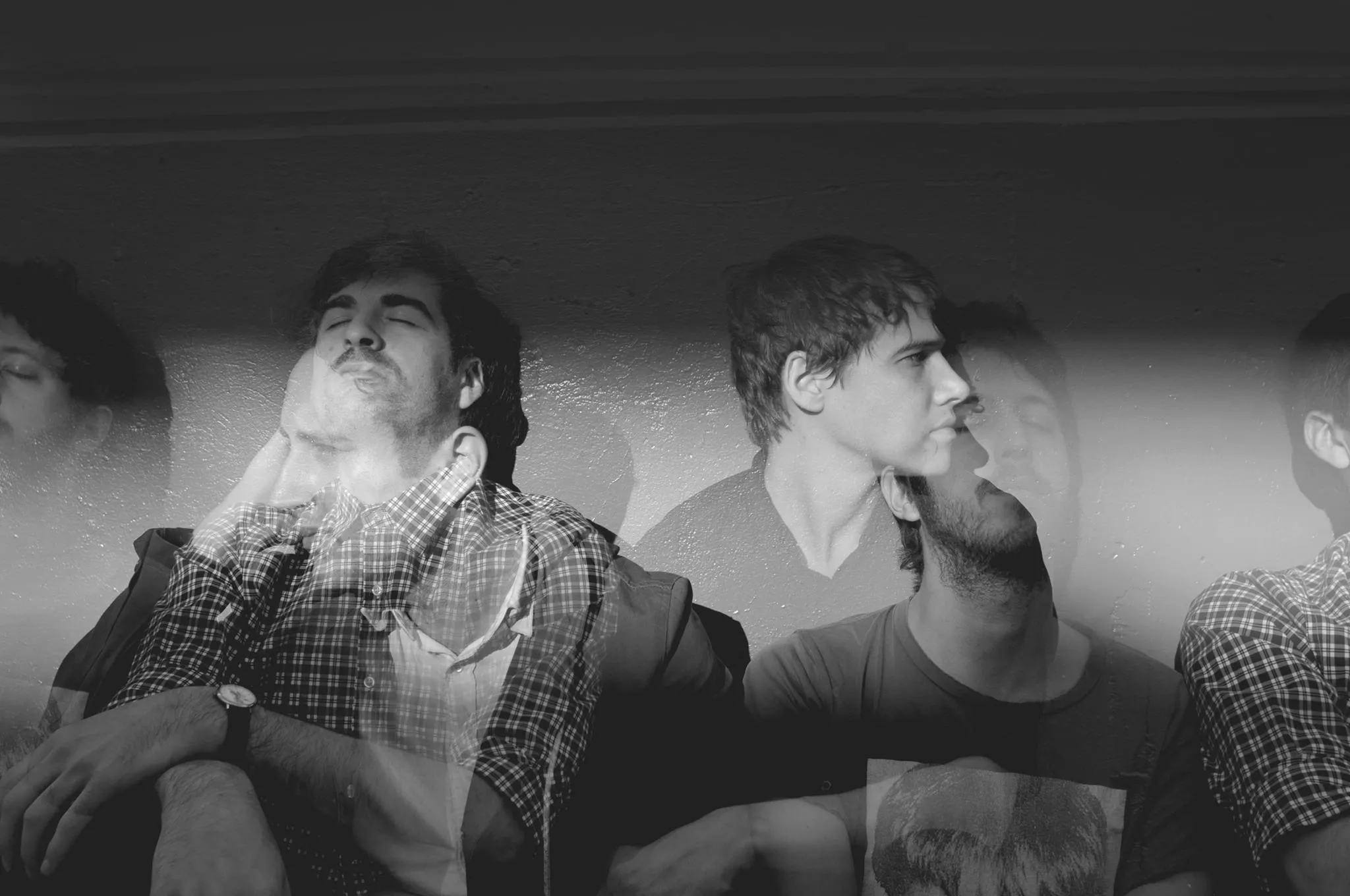 https://www.facebook.com/SmallBlk/
Small Black
Saturday, 3:55pm
Brooklyn based Small Black sort of fall into that genre of chill wave, a genre of indie music that combines echoey electronic based beats with pop vocal stylings. Members of the genre include Neon Indian, Twin Shadow and Washed Out, and all share that sort of chilled out new wave type sound that's growing more popular by the day.



https://www.facebook.com/CarlitaMorrisonn
Carla Morrison
Saturday, 5:05pm
Securing two Latin Grammy's for her album Déjenme Llorar, Carla Morrison has probably one of the most unique singing voices in the indie pop/folk world. Her last album Amor Supremo, Morrison channels a little bit of Lana Del Rey circa Ultraviolence – meaning, the music is dark, slow, and perfect for a rainy Sunday afternoon.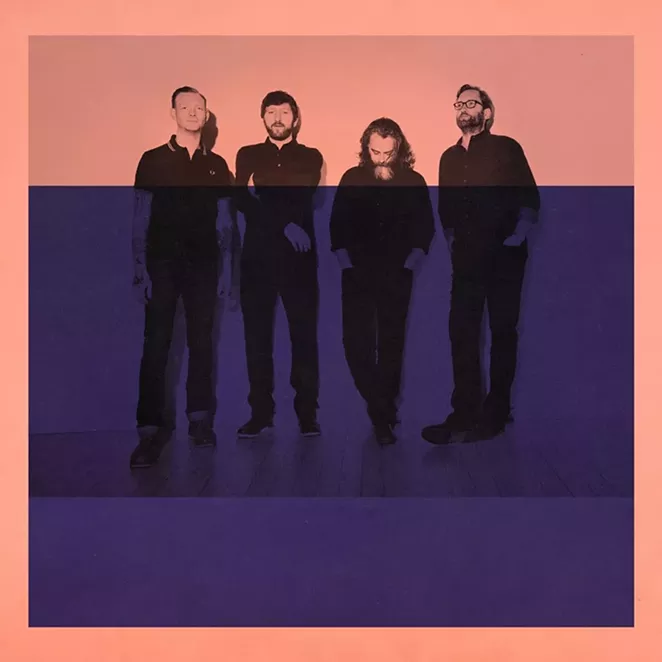 https://www.facebook.com/minusthebear/
Minus The Bear
Saturday, 6:15pm
Minus the Bear, are best known for their hit "Pachuca Sunrise" which appeared on their album Menos el Oso back in 2005. Back with their first album in 5 years entitled Voids, The Seattle based group have been actively writing and performing since 2001 and were part of core group of bands, including Mates of State and Braid that helped popularize indie rock through the early 2000s.
https://www.facebook.com/tnafofficial/
The Naked and Famous
Saturday, 7:45pm
After releasing two EPs in 2007 This Machine and No Light, New Zealand's The Naked And Famous began working on the single "Young Blood" which appeared on their 2010 debut album Passive Me, Aggressive You. Harnessing all the electronic pop vibes of bands like MGMT and Phoenix, The Naked And Famous continue to carve out their place in the synth heavy 80s revival we're currently in.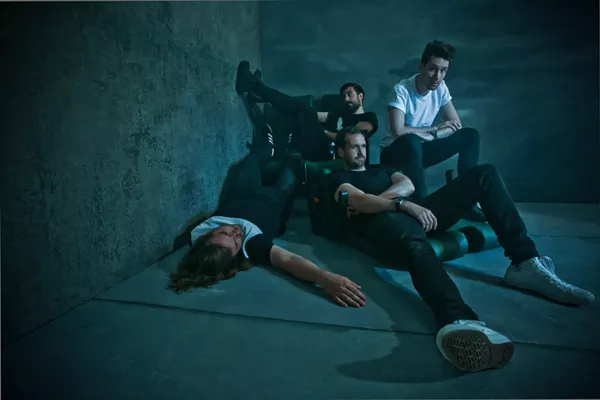 https://www.facebook.com/bastilleuk/
Bastille
Saturday 9:30pm
With breathy vocals that sound a little bit like Florence Welch, Dan Smith leads the indie pop group Bastille, a four piece (five when they tour) that hail from London, England. The British bros broke into the mainstream with the debut of their first official single "Overjoyed" which was released through Virgin Records back in 2012.
Friday and Saturday, April 7,8, La Villita Historic Arts Village, 418 Villita St.
For more information on the Maverick Music Festival, visit maverickmusicfestival.com. And, for regular festival updates, check out Twitter @MaverickFestTX.