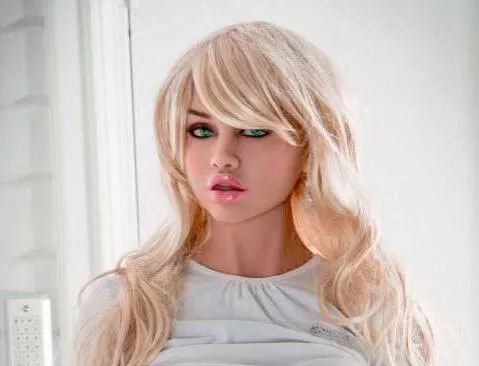 Yuval Gavriel, the owner of Kinky S Dolls, has said that he doesn't plan to open a "sex robot brothel," but he's cutting it pretty close, according to reports.
Gavriel's business is based in Toronto, but he has confirmed plans to sell his products at a shop in the U.S., hinting at Houston. While many news reports phrase Gavriel's business as a "
robo
-brothel," reports from the
Fort Worth Star-Telegram
say it's more of a "try-before-you-buy sex doll and robot emporium."
He said his lawyer went through U.S. law and regulations, none of which prohibit Gavriel's line of business at the federal or state level.
"The States is a bigger market, and a healthier
market,
and God bless Trump," Gavriel told the
Washington Examiner
.
Reports indicate that Gavriel hopes to open his shop as soon as next week.
Houston attorney Steve Shellist
told the
Star-Telegram
that he doesn't think there's anything that could prevent Gavriel from making his sex robot emporium a reality. If anything, he guesses that government officials at the city or county level could prevent them from acquiring a permit, though that could just be if it was planned to open near a church or school.
Elijah Rising, a Houston nonprofit geared toward ending sex trafficking, responded to Gavriel's plans with a Change.org petition to
"keep robot brothels out of Houston."
The petition has more than 6,200 signatures.
"Our biggest concern is that this sex brothel with robots is gonna train men to become rapists," said Micah Gamboa,
a spokeswoman for the nonprofit
. "What's next? Is it child robots? Where's the line? Where is the boundary?"
The only federal action related to sex robots is actually in the works. Rep. Dan Donovan (R–N.Y.) introduced the
CREEPER Act
, which would ban the interstate sale of sex robots made to look like children. The resolution is currently being heard by the Senate Judiciary Committee.
Stay on top of San Antonio news and views. Sign up for our Weekly Headlines Newsletter.