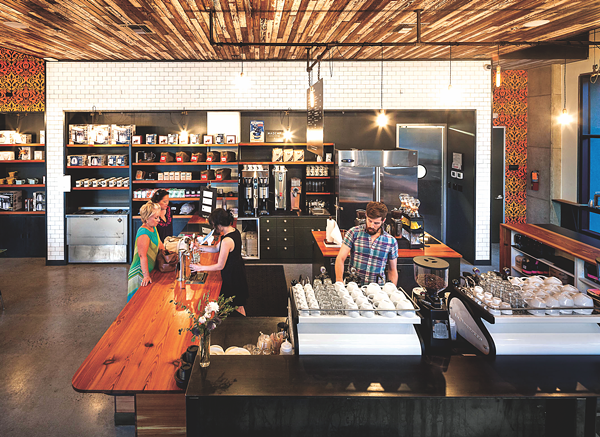 Editor's Note: The following is The Big Spoon, an opinion column on San Antonio's food and drink scene.
Summer is at our doorstep, and several things will happen as soon as kids have those three carefree months known as summer vacation. First, many will lose access to the Internet and computers. Second, the dreaded summer slide, which affects students in low-income areas in particular, will take a toll on their reading abilities. Third, children will lose access to the free meals available at their schools.
It turns out summer might not be the best time to be a kid. Especially if you're a kid in San Antonio.
As of 2017, one in four San Antonio households lacks Internet access. And as for meals, the San Antonio Food Bank's Summer Meals Program, held June 4 through August 24, will provide meals for children in partnering organizations such as parks and Boys & Girls Clubs throughout the city.
But there are ways local coffee shops could help alleviate the strain on parents and keep kids fed and motivated to learn.
Maybe my idea is a result of being a Book It! alumnus. In the '90s, I became a voracious reader through my love of pizza. Book It! launched 30 years ago as part of President Ronald Reagan's push for corporate American to get involved in education. Pizza Hut stepped up, organizing a program with benchmarks, and the whole thing received a ton of press. It was simple. You read books, you took a test, passed it and received pizza as your reward. Easy enough to do.
Though local coffee shops obviously lack the corporate backing, a program similar to Book It! could help spur young readers to stronger comprehension skills. Maybe a partnership with a local branch of the San Antonio Public Library, which hosts a slew of summer reading programs, including the Mayor's Summer Reading Club, is in order.
Or here's a simple suggestion: build a program with mentors (see: 20- and 30-something year olds who already crowd most coffee shops) who would help a child read for an hour every Tuesday or Wednesday (usually slow days) during the last hour of business. After five books, the student receives a coupon for a hot chocolate, small pastry or pre-packed snack tray.
Take it a step further by offering access to the Internet for comprehension tests or more reading via local news sites.
It'd be a tax write-off. It'd help the community by furthering coffee shops as a gathering place, and it would encourage early readers to find quiet oases of their own when they're old enough to buy their own coffee.
Kids in coffee shops? Wild, I know.
But as the start of summer approaches, and parents start pulling back from going out to eat anyway, this might help spur some business during the slow days, or at the very least help train a new generation of coffee drinkers.
— Jess Elizarraras,
flavor@sacurrent.com
So many restaurants, so little time. Find out the latest San Antonio dining news with our Flavor Friday Newsletter.