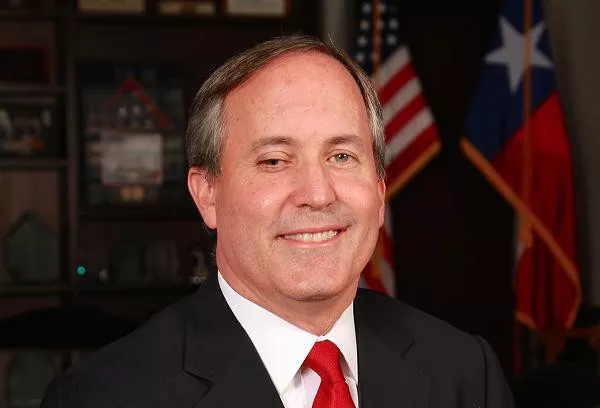 Courtesy
Texas Attorney General Ken Paxton
Regulating which bathroom people use is all the rage right now in conservative lawmaking circles. So it's no surprise that some of Texas' top leaders have been swept up in the commode commotion.
Attorney General Ken Paxton wrote a letter to Target Co.'s CEO this week concerning the company's policy of allowing transgender people to use the bathroom of their choice, first reported by
FOX News
.
Target
announced
on April 19 that the company welcomes "transgender team members and guests to use the restroom or fitting room facility that corresponds with their gender identity."
The policy comes in the wake of a North Carolina law that bars people from using public bathrooms not meant for their biological sex. The U.S. Justice Department alerted the
state's lawmakers
that the law could violate the Civil Rights Act.
Paxton, who's been charged with securities fraud after allegedly failing to divulge that he had stock in a company he convinced people to invest in, said in the letter that "it is possible that allowing men in women's restrooms could lead to criminal and otherwise unwanted activity."
Paxton went on to say that the "Texas Legislature may at some point in the future address the issue," and requested "the full text of Target's safety policies regarding the protection of women and children from those who would use the cover of Target's restroom policy for nefarious purposes."
Paxton's not the only Texas leader to get their feathers ruffled over where people pee. Lieutenant Governor Dan Patrick posted a
petition
on his web site to "keep men out of women's restroom."
Some Texas cities have tried to enact their own version of the North Carolina law. A proposed ordinance in Rockwall in North Texas
failed
earlier this week. LGBT advocacy groups such as Equality Texas
praised
the ordinance's failure.
"Discrimination has no place, anywhere in Texas. Small town Texas values were on fine display and Rockwall shows what Texas is really all about," a news release for the organization stated.