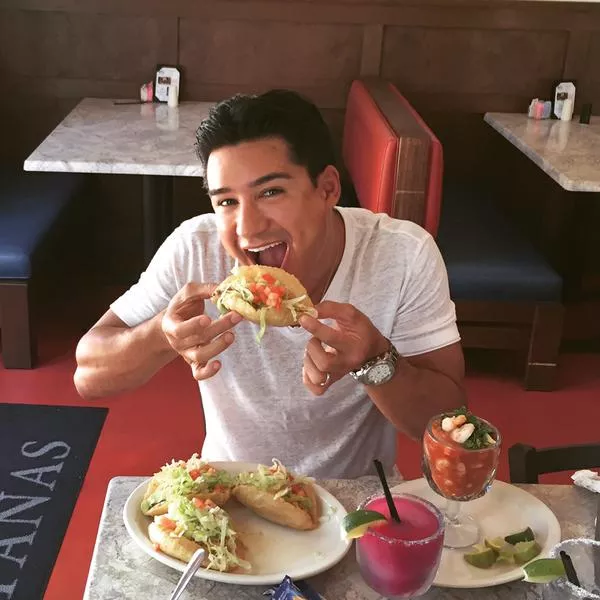 Twitter
"Crushin the world famous 'puffy tacos' at Violas Ventanas in San Antonio, Tx!" And our hearts.
San Anto is known for its pillowy puffy tacos. And there are few that do them as well as Diana Barrios Treviño and her staffs at Los Barrios, La Hacienda De Los Barrios and Viola's Ventanas.
Mario Lopez
, aka A.C. Slater from Saved By The Bell, was in town this weekend, chowing down on said puffies at Viola's. The Extra TV host was in S.A. hosting Margaritas with Mario with Q-101.9. A hundred of his fans were in attendance as the buff heartthrob took in the Tex-Mex favorites.
"It was great! He is the real deal! And he loved the puffy tacos, shrimp cocktail and fish tacos! And of course the Amor-Rita!," Treviño said about Lopez's visit via Facebook.