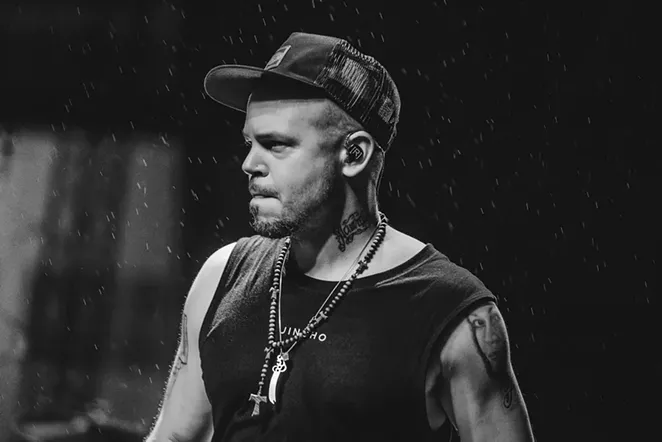 As the lyricist/rapper for Calle 13, Residente (born René Pérez Joglar in Puerto Rico in 1978) has been eating Daddy Yankee (and other insufferable reguetoneros) alive for years, both in terms of award shows and critical acclaim.
If you have no clue who he is, here's your crash course: go to YouTube and check out the Latin Grammy-winning video for "La Perla," an absolute gem based on Afro-Uruguayan candombe played by Argentine drummers in a Brazilian style, complete with salsa horns and an actual rap written and spit out by none other than salsa god Rubén Blades. Then, look for the video for "Adentro" (the ultimate gangsta rap diss) and, finally, listen to
Residente
, his first solo album, which he recorded after submitting to a DNA test and traveling around the world to create music with his ancestors.
Residente comes to San Antonio with a full 12-piece band and potentially the best Latin show of the year. Even if you don't speak Spanish, this is a thinking person's idea of great Latin alternative grooves that go beyond hip-hop and, thank God, way beyond reggaetón.
$30-$60, Mon Oct. 15, 7:30 pm, The Aztec Theatre, 104 N. St. Mary's, (210) 812-4355, theaztectheatre.com.

Get our top picks for the best events in San Antonio every Thursday morning. Sign up for our Events Newsletter.