For the third year in a row we're getting a healthy dose of spillover shows from Austin City Limits, which is pretty dope considering the
radius clauses that have prevented any ACL artist from playing in SA
during the Zilker Park festival up until two years ago. Live Nation's controlling interest in C3 Presents may have attributed to the Aztec (which, if you didn't know, is owned and operated by Live Nation) landing a healthy amount of ACL acts last year, including Foster The People, Badbadnotgood, Crystal Castles and Spoon, to name a few.
Whatever it means, it's tight, and if festivals give you anxiety, catch these artists in the comfort of your own city.
The Breeders
Thursday, October 4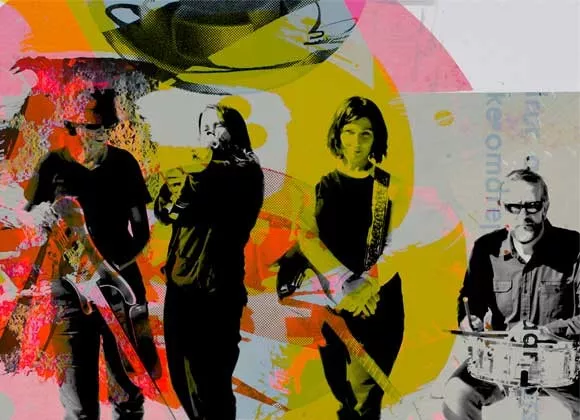 The Breeders are coming to San Antonio andddddd that's pretty fucking cool. Because: They haven't toured in like 25 years, and they're one of the major players that contributed to now-nostalgic, dreamy, '90s alt-rock sound. Comprised of Ex-Pixies singer-bassist Kim Deal, along with twin sister Kelley, bassist Josephine Wiggs and drummer Jim Macpherson — The Breeders are touring in support of their fifth studio album,
All Nerve
. Fucking sick. The band hits The Aztec Theatre this Thursday and yes they'll probably play "Cannonball."
$25-$45, 7pm, The Aztec Theatre, 104 N. St. Mary's St., theaztectheatre.com
.
David Byrne
Tuesday, October 9
Former Talking Heads singer David Byrne will return to the Tobin Center just six months from a sold-out show to grace us with a second dose of his solo American Utopia tour. San Antonio really "must be the place" where he wants to be. After playing the Tobin in April, Byrne will return in the next few weeks. The man with the big suit will perform with a twelve-piece band and stage tracks from his new album as well as some classics by the Talking Heads and his earlier solo work. So even if his latest work doesn't strike a nerve, you'll have an opportunity to belt along to your favorites anyway. "We'll be doing some new songs… and many others that will, I assume, be familiar," said Byrne in a press release. "I'm excited. This is the most ambitious show I've done since the shows that were filmed for 'Stop Making Sense,' so fingers crossed." The risk-taking album is his first true solo album released in almost fifteen years (discounting a series of collaborations).
$44.50-$235, 7:30pm, Tobin Center for the Performing Arts, 100 Auditorium Circle, tobincenter.org
.
Highly Suspect
Thursday, October 11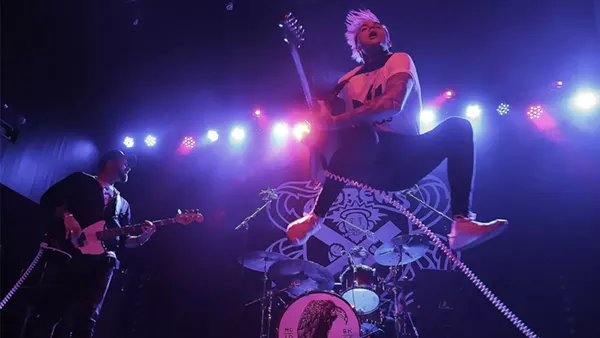 Walking a tightrope through the spheres of alternative rock 'n' roll, indie pop and active rock, Highly Suspect has been taking the live music festival circuit by storm the last couple of years. The Brooklyn trio are playing both weekends at arguably one of the largest concerts in the world – Austin City Limits, but if you wanna stay in town, catch the "My Name is Human" singers next week at the Aztec, boo.
$25-$45, 7pm, The Aztec Theatre, 104 N. St. Mary's St., theaztectheatre.com
.
Residente
Monday, October 15
René Juan Pérez Joglar, better known as Residente, is a Puerto Rican rapper, writer, filmmaker, producer and founder of the alternative rap group Calle 13. With four Grammy Awards and his belt plus a record holding 24 Latin Grammy Awards, the artist is an important figure in Latin culture and if you haven't seen him live, better jump at this rare opportunity.
$30-$60, 7pm, Aztec Theatre, 104 N. St. Mary's St., theaztectheatre.com
.
Get our top picks for the best events in San Antonio every Thursday morning. Sign up for our Events Newsletter.