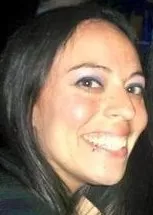 I'm not gonna lie. I LOVE to sleep for eight hours or more
when I can. But even though I'm a sound sleeper by nature (read: I need lots of help to drag myself off the couch, out of my contacts, and into bed), there are stretches of time when everything goes haywire and I'm an all-out insomniac. The sleepless nights are a little tough getting used to at first, but c'mon! We've all operated on four or five solid hours before.
Whether you've got occasional bouts of insomnia or you're a full-blown night owl, there's enough going on in San Antonio to keep you occupied past the midnight hour. Of course there's live music, bars, and clubs (which will definitely be covered in this blog), but there are many other diversions that bring people out after dark. I've previously worked in San Antonio's newspaper and radio industries—both jobs introduced me to the people, places, and professions that keep the city running after hours.
Do you work the graveyard shift? Are you up studying and desperately need to score some late night eats? Or maybe you're a working-class musician who gigs every night. Where do you go? What do you do? Most importantly, why are you up all night? I want to know — if it's going on after dark, it's fair game for this blog. So keep me posted, check back frequently, and comment. Together, we'll keep a finger on Say-Town's after-hours pulse.
I hope audience interaction will drive and change the output. We might branch out from the previously-stated topics a bit, but that's ok. I'm also interested in people who hit the live music circuit as hard as I do, shooting their own video or snapping pictures along the way. Contact me with tips at upallnight@sacurrent.com.
Here's to keeping it sleepless in SA!