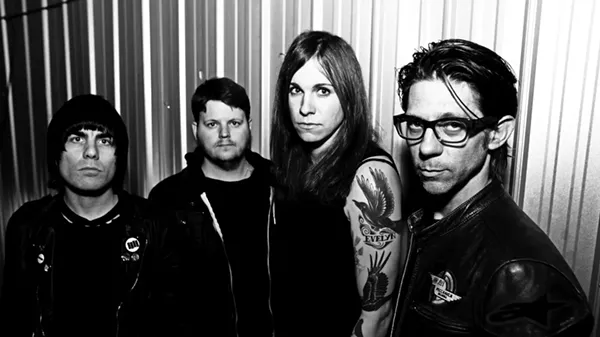 Combining elements of that early-aughts indie sound like with the attitude of '70s punk, Gainsville, Florida's Against Me! has been making waves in punk rock since the late '90s. Fronted by Laura Jane Grace, who came out as transgender in 2012, the band tackles a number of issues directed at their own community like prejudice and complacency, which you think punk rock wouldn't have issues with.

On the title track of Transgender Dysphoria Blues, Grace belts out "You want them to notice / The ragged ends of your summer dress / You want the to see you / Like they see every other girl / They just see a faggot / they hold their breath not to catch the sick" in a refreshing non-cis gender, male perspective in a music community that's frankly a bit saturated with the opposite.

Friday, September 22, With Bleached, The Dirt Nil, $21, 7pm, Paper Tiger, 2410 N. St. Mary's St., papertigersatx.com.