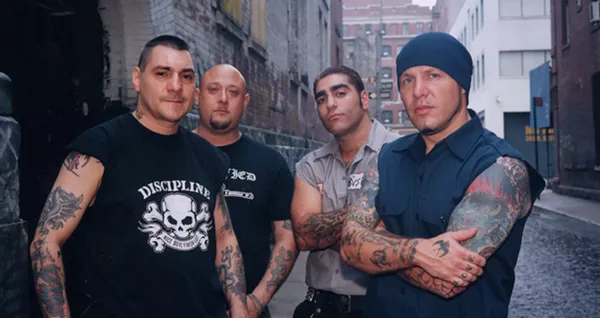 Ask anyone to make you a list of the best and most influential hardcore albums of the early 1980s, and you will see included, somewhere in the top 10 or so, Agnostic Front's seminal debut LP,
Victim in Pain
.
From the titular opening track, frontman Roger Miret's voice bellows furiously, "Why am I going insane / Why am I the one to blame," and the groundwork was set for hundreds of bands to come. Though the group hails from New York City, their blistering odes to family and unity are so ingrained in the San Antonio punk scene – musically and thematically – that the record may as well be an instruction manual on what punk here in SA is all about.
If you're a newcomer to the scene or long time vet, Agnostic Front is a must-see act for lovers of hardcore.
$15-$18, Saturday, December 16, 9pm, Limelight, 2718 N. St. Mary's St., thelimelightsa.com.