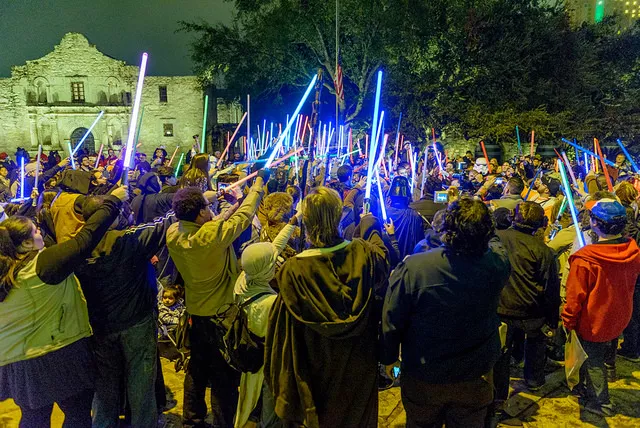 Rally your closest lightsaber-wielding pals and head to area Alamo Drafthouses to mourn the death of Carrie Fisher, best known for her role as Princess Leia and later General Organa in the
Star Wars
franchise.
The vigil, which takes place at all Alamo Drafthouse locations in San Antonio, New Braunfels and Laredo, will kick off at 6:30 p.m. tonight and all are encouraged to dress as their favorite characters from the franchise. Flashlights and glow sticks are also welcome in place of lightsabers.
The theaters will also host memorial screenings of
The Blues Brothers
, where Fisher famously played the Mystery Woman. Donations will be accepted before and after the show for the
Depression and Bipolar Support Alliance of San Antonio
.