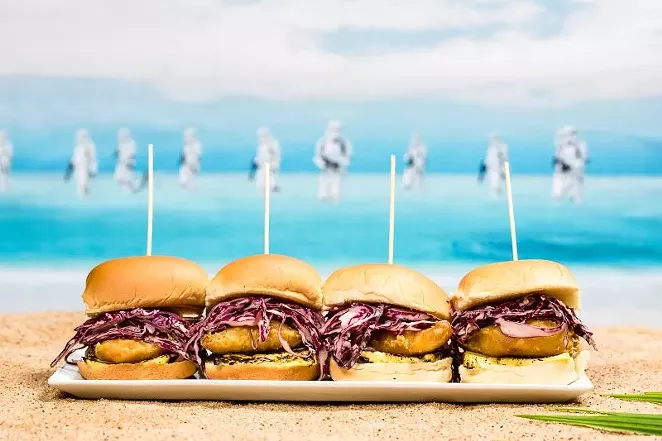 Alamo Drafthouse, Photo by Heather Kennedy
To celebrate the release of
Rogue One: A Star Wars Story,
the Alamo Drafthouse has crafted a special menu, in true Drafthouse fashion, inspired by a new location introduced in the film — the planet Scarif.
Alamo Drafthouse, Photo by Heather Kennedy
On the menu, you'll find pulled fish and pork sliders, jerked sweet potatoes with black beans, and shrimp and avocado toast. And because no Drafthouse menu would be complete without themed cocktails, prepare to sip on the Ford's Gin-centric "Ice Planet," "Forest Moon," or a creamy blended "Blue Milk Tropicale" for full effect. Cheers, Star Wars fans!