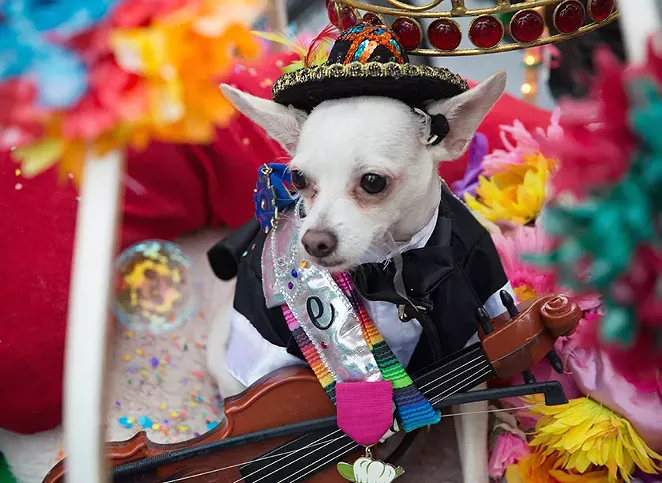 King William Fair began in 1968 as a small and quirky celebration of the eclectic neighborhood that lends the fair its name. The Fiesta San Antonio favorite now attracts tens of thousands of revelers from all over each year. Aside form being a damn good time, the fair, like most Fiesta events, serves a good cause. King William Fair is the main fundraiser of the King William Association, which seeks to "preserve and protect the oldest historic district in Texas and promote the unique cultural heritage of San Antonio." This year's King William Fair Parade, which kicks of the party at 9am, is themed "Kids in the Hood," and will feature students from neighborhood schools as grand marshals.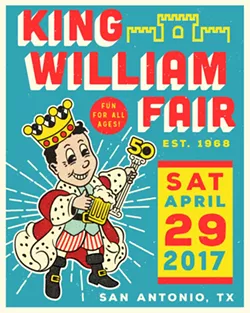 As always, a slew of artists and artisans (over 200 actually) will be showing/selling their work, which ranges from ceramics and pottery to children's (and adults') clothing, from drawings and paintings to glass items, from textile pieces to jewelry, and even more. On the entertainment side of things, the 2017 King William Fair boasts a swell and diverse lineup of talent (on four stages), including
nuevo orquesta
Latina Volcán, Latin jazz outfit Henry Brun Quartet, puro San Anto garage rock crew Los #3 Dinners, Texas punk country tribe Two Tons of Steel, Mexican folk songstress Azul Barrientos, just to name a few. There will also be assorted street performers and a stage dedicated to song and dance for kiddos.
$10, 9am-6pm Sat, Apr. 29, King William Historic District, (210) 271-3247, kwfair.org.