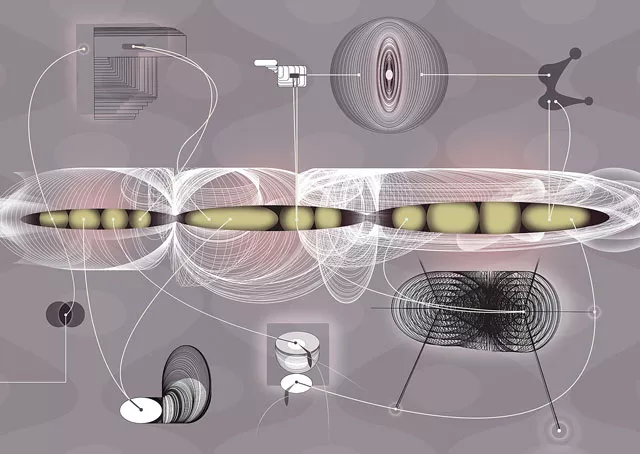 Did you ever wonder where really big photographs come from? If you are looking at fine art photography in one of San Antonio's museums or high-end galleries, chances are the work was printed locally at Alternative Ink Digital Fine Art Studio, located on Lone Star Boulevard in Southtown. The studio is run by Chuck Maurer, whose outfit has been printing digital since the days of Iris prints in 1991. The original medium was a pain in the neck to keep up, the equipment constantly bogging down. "I had employees who did nothing but maintain the machines," Maurer said. And though the old prints "were exquisite," they were done with water-based inks that blurred if a drop of sweat touched the paper. Maurer's new state-of-the-art Epson printers are a whole different animal, using inks that are pigment-based, "basically ground up rocks that you spray on the paper," Maurer said. And they're archival quality, too, expected to hold up for 200 or 300 years without fading.
Alternative Ink will be printing the photography of three artists showing at Blue Star Contemporary in September — Carlos Betancourt, Rodolfo Choperena, and SA's late-great Chuck Ramirez. The studio will be printing for another half-dozen other Fotoseptiembre venues, as well. This Saturday you can get a taste of the hi-res action when Alternative Ink presents "Invasive Species," a show of new digital works by James Cobb (below). Cobb's pieces aren't photography, though, but digitally painted compositions constructed on a computer, then printed at Maurer's studio.
While you're in the neighborhood, stop next door at the LoneStar Studios in the 1906 building to see "Chuck Kerr's Top 15 San Antonio Current Covers," along with Kerr's picks of Current covers by other art directors from our first quarter century. OK, this is a shameless plug, but the guy is good. Not art, you say? Bullshit. The only difference between fine art and design is who's paying for it, and how tight the deadlines are. Come to think of it, you, dear hypothetical complainant, you might have a point. Fine art often gets away with questionable craftsmanship, but I digress … Alternative Ink is printing Kerr's work, too.
Also on view during Second Saturday are new paintings at Fl!ght Gallery by Bryson Brooks,"50 dolla make ya holla!" Brooks recently received an arts travel grant from Artpace, so he will be off this fall to record in Berlin. Congrats Bryson!