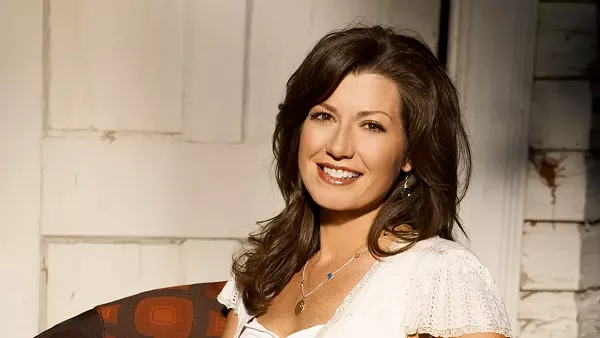 Courtesy
Amy Grant (Satan?)
Put those hands in the air and shout Hallelujah! Christian soft rocker Amy Grant is gracing the Majestic Theatre Sunday, April 24 at 7:30pm. The tickets go on sale at noon, Friday, February 5 at all Ticketmaster outlets, including the Majestic Theatre Box Office, online at
ticketmaster.com
or by phone at (800) 745-3000. Joined by fellow Dove award-winning musicians Nichole Nordeman and Ellie Holcomb, the Live Together Tour will make you say "God is good (maybe)."
Interestingly, numerous websites are not convinced of Grant's position as the "Queen of Christian Pop." Among these sites are
jesusisprecious.org
and
jesus-is-savior.com
, with the latter's ridiculous headline reading "Amy Grant is on the Devil's Side." Complete with bible quotes and pictures to support their claims that Grant isn't who she claims to be, and that she just so happens to be preaching the word of Satan - their words, not mine.
Listen to "Children of the World" backwards and it's obvious that Grant is the Devil disguising himself as a "sexy" soft rock christian singer. I just made that last part up, but who knows?