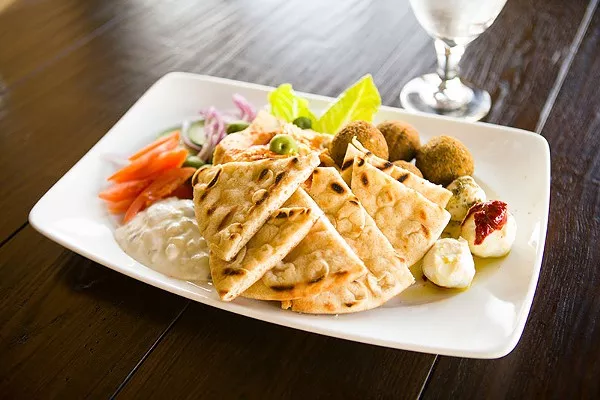 Alberico Fine Wine SA
, which opened in 2015, has delinquent rent and late charges to the tune of almost $10,000.
The restaurant is locked and a notice to Pursuant Texas Property Code 93.002 (F) has been posted on their door. This is the second notice for a Yard Shopping Center eatery. Earlier this summer, Olmos Perk was locked by property manager Rachel Holcomb for more than $13,000 of rent and late charges.
Alberico last posted on its social media on July 27 with a slightly cryptic post:
Chef Edward Villarreal is now executive chef at Havana Hotel and Ocho restaurant as of August 22.
We've reached out to Holcomb for details.
5221 McCullough Ave., (210) 320-8466.