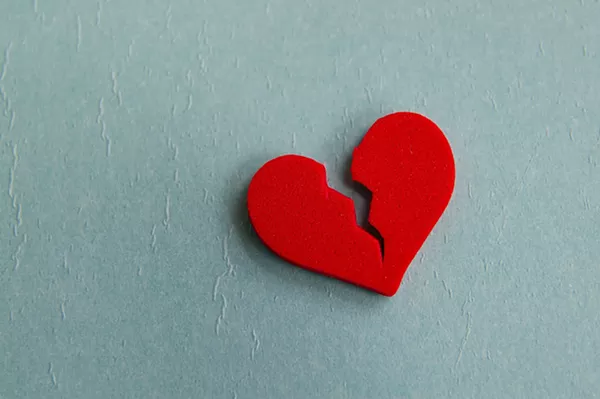 Whether you're single and loving it, brokenhearted, or just don't buy in to the V-Day hype, here's how to spend your Wednesday night.


February 14
Bowl & Barrel //
Take in a picture of your lousy "ex" to shred and chow down on complimentary passed hors d'oeuvres.
No cover, 4pm, 17619 La Cantera Pkwy., (210) 920-1102.


Burnhouse //
The 1604 rooftop bar will host an Anti-Valentine's Day party with $3 Champagne glasses, and live entertainment by five DJs including DJ Berge, DJ CRG, DJ J Chav, DJC1 & Wet Li.
No cover, 10pm, 4553 N. Loop 1604 W., Suite 1229, (210) 957-1670.
Paramour //
Who needs a Valentine when you have oodles of vodka? No one. Head to Paramour, drink up and forget whatshername/whatshisname.
No cover, 6pm, 109 9th St., Suite. 400, (210) 340-9880.
Picks Bar //
Join Picks for a special edition of their live band karaoke for Anti-Valentine's Day ($150 in prizes) and make sure to belt out a Celine Dion song or two.
No cover, 4553 N. Loop 1604 W., Suite 1101, (210) 253-9220.


The Ringer Pub //
Hate Valentine's Day? Stop in for anti-Valentine drink specials at The Lebowski-themed bar.
No cover, 2pm, 2826 Thousand Oaks Drive, (210) 530-1319.


Stay on top of the latest in the San Antonio food scene. Sign up for our Flavor Friday newsletter.