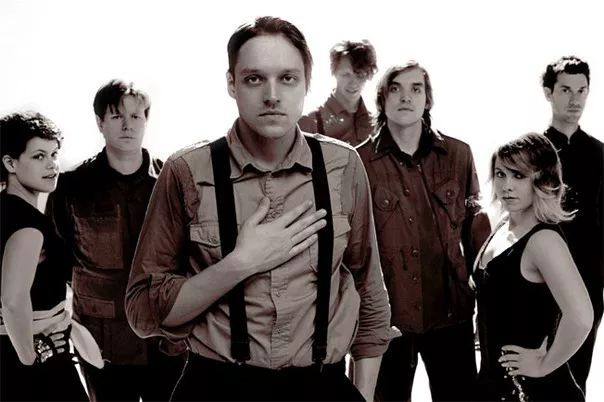 The Creators Project, an online arts channel by Intel and VICE, did it again: this time, it is Arcade Fire's official video for "Afterlife," a single off Reflektor, the band's new album.
The video was written and directed by Emily Kai Bock, who previously directed videos for Grimes ("Oblivion") and Grizzly Bear ("Yet Again").
"I knew the video had to be very epic to match the song's epicness," said Kai Bock on The Creators Project website. "I knew it would have to be visually stunning, and slow, but still big. I had ideas about a relationship and crossing from life to the otherside."
For the shoot, Kai Bock used a rare 65 mm camera, "which there are only three left in the world," she said. "I shouldn't be saying this, but I was carrying it through a rock quarry and dragging it through sand while thinking, 'this camera literally shot The Dark Knight, this camera shot 2001: A Space Odyssey' ... It's from the '70s and looks like a NASA device. It shoots the highest resolution. If you want to shoot a big action sequence you use a 65mm. It helped me get that epicness I thought the song required."