Composer Libby Larsen makes music for the tech-savvy masses
In cars, homes, clubs, and shopping malls across the country, music is part of the fabric of everyday life. Yet classical music seems to exist in a separate universe, with its own performance practices, history, and consumer niche. From the most conservative to the avant-garde, most classical ensembles try to balance their own musical curiosity with audience acceptance. The larger social question is why there's a split in the first place if music is, indeed, an act of communication in a culturally relevant arena. Contemporary American composer Libby Larsen is one of the few willing to ask the question: Is classical music as it has been practiced for the past several centuries relevant?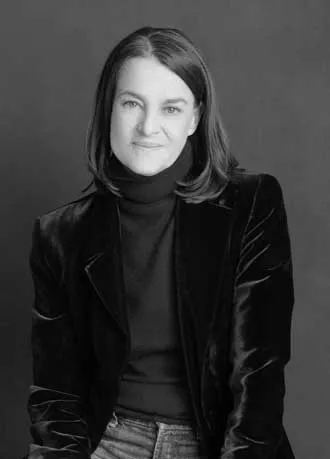 Libby Larsen
Larsen's questions (and she has many) run deep, and tend to provoke thoughtful, ironically optimistic responses. As one of the most prolific and performed living composers, dedicated to creating music that is rigorously inventive and accessible, she speaks from a well-informed position. An articulate and unrelenting advocate of maintaining high standards while acknowledging the changing musical environment of the 21st century, Larsen has earned a reputation as much for her views as for her music. San Antonio will hear both this week, thanks to Trinity University's Stieren Arts Enrichment Series. Larsen's residency includes a performance of chamber works and a lecture entitled "The Future of the Concert Hall."
One of Larsen's key ideas is that the way we experience music is changing. Classical music, as it has been taught, notated, practiced, and conceived for the past 1,000 years, is based not only on monastic, court, and other social traditions that no longer exist, but on an acoustic perspective that ignores technical developments of the past 100 years. She argues convincingly that "since World War II sound has become electronically dependent" and cites "new instruments," including microphones, mixing boards, MIDI keyboards, electronic drums, computers, and the sound studio itself.
"With the invention of these instruments, the performance of music has essentially been put into competition with itself. Essentially, a pre-1948 music experience meant that an audience member went to the music, performed live in an acoustic space," writes Larsen in a paper entitled "The Role of the Musician in the 21st Century." "Since 1948, an audience member increasingly has the choice between the traditional concert experience and the new concert experience." The new experience, observes Larsen, allows the listener to conduct the concert in any manner he or she chooses, in any setting, and to experience only optimized performances.
Larsen doesn't have a problem with these developments, except that most classical contexts fail to incorporate them fully into the repertoire of contemporary musical language. "We have a system that has grown up around a particular repertoire that is a really small percentage of the music that is in our world," she notes on her website. " ... a student may come to us in our schools of music to learn music with the secure knowledge that Mozart is wonderful music, equally as wonderful as reggae, rock, boogie, and Broadway. These students come to us with their CD collections intact, and their passions for music deep and abiding."


Libby Larsen at Trinity University

Concert
8pm Thu, Mar 23
Free

Lecture
8pm Fri, Mar 24
Free

Ruth Taylor Concert Hall
Trinity University
One Trinity Place
999-8117



With more than 220 well-respected and performed works to her credit, Larsen has much to say about active versus passive consumption and creation of contemporary classical music. Hopefully, her lecture will touch on some of these issues, along with others from her forthcoming book, The Concert Hall That Fell Asleep and Woke Up as a Car Radio. The lecture will open with a performance of two of her choral works, performed by the Trinity University Chamber Singers.
Larsen's ideas and music are a fitting inauguration for the newly renovated, O'Neil Ford-designed Ruth Taylor Concert Hall. She includes James Brown, Chuck Berry, and Big Mama Thornton in her list of favorite composers, along with Berlioz and Bach, and is known for her exceptional grasp of American musical and linguistic vernacular. Larsen has received composing accolades for intimate works for solo voice, full-scale opera, symphonic scores, and everything inbetween. Generally hailed for clear textures and melodic innovation, Larsen's accessibility belies a musical complexity and range.
The concert program provides a glimpse into her repertoire. "A Child's Garden of Monsters: Dracula's Blues" for woodwinds will complement "Yellow Jersey" for two clarinets, performed by SOLI Chamber Ensemble's Stephanie Key with one of her Trinity students, Cindy Luedthke. SOLI will be on hand for a repeat performance of "Black Birds, Red Hills," a beautiful work included on their program earlier this month, accompanied by projected images of the Georgia O'Keefe paintings that inspired the piece.
Soprano Linda McNeil will demonstrate Larsen's gift for setting American English text in "Songs from Letters," a celebrated and unusual work drawn from actual correspondence between the real-life Calamity Jane and her daughter addressing the life of a non-traditional woman. The program also includes baritone Chia Wei Lee's performance of "I Love You Through the Daytime," and "Holy Roller" for saxophone, performed by the director of the acclaimed Trinity Jazz Band, Edwin Parker. In addition to working with the musicians during the week, Larsen will introduce each work at the performance and be available for questions and comments. With Larsen's tough inquiries and deep understanding of music in all its forms, perhaps there's hope for the concert hall yet. •